A broken shoulder may be one of the most unpleasant experiences you'll ever go through. It does not only cause inconvenience but also severe pain that will make every day a living hell. Luckily, shoulder replacements are possible. Whether you are only curious to know about the cost of shoulder surgery or if it is because you badly need the surgery itself, you have found the answer. The typical shoulder replacement surgery cost ranges from $7,000 to around $23,000. The prices may vary from one hospital to another.
Mini Comparison of Total Shoulder Replacement Prices
| Hospital | Price |
| --- | --- |
| Stateline Surgery Center (Reverse) | $22,000 |
| St. George Surgical Center (Reverse) | $17, 495 |
| Hampden Surgery Center | $17,000 |
| Nebraska Orthopedic Hospital | $22,810 |
What's a Shoulder Replacement Surgery?
A shoulder replacement surgery is a medical procedure wherein doctors replace the ends of the upper arm bone, also known as humerus, and the shoulder bone or scapula. They may also be capped with artificial surfaces lined with plastic and/or metal. To ensure that the shoulder joint components are held in place, cement may be used. Usually, in shoulder replacement surgeries, surgeons replace the top of the upper arm bone with a metal piece that has a rounded head. There are several types of shoulder replacements available; one specific type will be discussed below.
Reverse Total Shoulder Replacement
Today, surgeons are trying a newer and more modern procedure known as the reverse total shoulder replacement. This procedure is usually for people with arthritis in their shoulder and/or those who have damaged muscles around their shoulder.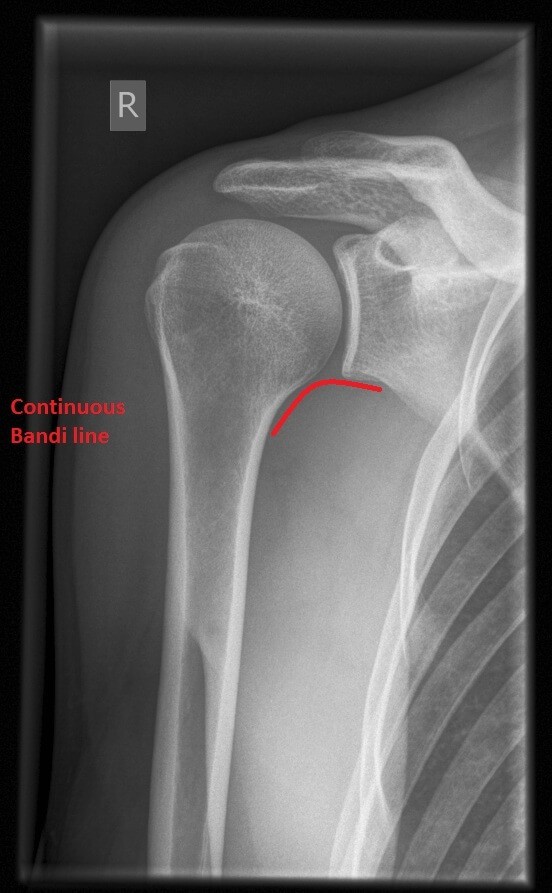 In this reverse shoulder replacement procedure, the surgeon removes the damaged bone and smoothens the ends; the doctor then attaches the rounded joint piece to the shoulder bone and makes use of the cup-shaped piece for an upper arm bone replacement.
In spite of promising initial results, this procedure, however, is not fit for everyone. The success of this procedure will depend greatly on the experience of the doctor and on the proper evaluation that will ensure if this is the procedure you need. Since this procedure is relatively new, not all surgeons have experience in this aspect.
When Do You Need a Shoulder Replacement Surgery?
Usually, doctors will recommend this surgery when there is a loss of function of the shoulder as well as severe shoulder pain. You may first be given medicines and other treatments to relieve the discomfort; however, if the problem still prevails, this procedure may be advised.
Unfortunately, shoulder replacement surgery is not recommended to the following:
People who, in general, have poor health and may not be able to tolerate anesthesia or the procedure.

People who have osteoporosis or those whose bones are significantly thinning.

People who are at risk of acquiring infections or have active infection.
In discussing the shoulder replacement surgery cost, you may be planning to go for this procedure. With that, you should also take note of the risks and implications that come with it as there may be more than just the monetary cost of shoulder surgery.
What to Expect after a Shoulder Replacement Surgery?
You will be taking pain relievers and medicines to ensure you do not experience blood clot.

A physical therapist will be at your service; he/she will move your arms to ensure that they are loose. The therapist will also teach you how to make use of a pulley device. Moreover, the therapist shall give you simple shoulder exercises.

You will be rehabilitated right after the surgery. Rehabilitation aims to allow you to move your shoulder as far as possible so that daily activities will not be difficult for you.

It is important to take part in physical therapy while you are still admitted in the hospital and even when you get out.

Once you are released from the hospital, you will be asked to maintain an exercise program

You are also expected to have regular check-ups with your doctor from time to time.
What are the Risks of Shoulder Replacement Surgery?
Blood clot is a common risk for surgeries. This may commonly occur in older people, people who have cancer or are overweight and those who have previous blood clot experience.

The risk of infection is also inevitable.

Problematic healing of the wounds may also occur especially with people who have diabetes or rheumatoid arthritis.

Injury of the nerves are a rare case but still a risk.

It is also possible that you will not have enough range of motion for your shoulder, a visit to the doctor should be done.

Dislocation or fracture of the upper bone may also be a risk.

Risk in anesthesia problems may also be dealt with.
Additional Information
Physical therapy may add costs to your expenses.

There are hospitals that offer discounts like that of St. Joseph's Hospital in Orange, CA.

Before being allowed to undergo such procedure, a thorough review of your medical history will be done. Physical examinations and x-rays shall be administered as well.
As you have read the overview of the procedure, you are now well informed of the shoulder replacement surgery cost. Finally, you can make an informed decision as to whether or not the cost of shoulder surgery is worth your money. Surely it comes with risks of complications but taking a leap of faith rather than keeping a broken shoulder forever is a much better idea.