Shrimps are heaven-sent for those who are seafood lovers. However, the struggle begins when you crave and you can't find where to buy or when the price is too exorbitant for your budget.
They come in different kinds and forms, depending on their source. But the main question here is how much does shrimp cost.
Average Cost of Shrimp
The average cost of shrimp ranges from $6 to $31 depending on the type, size, whether fresh or frozen, location, and source, among other factors. For example, the Texas Gulf Jumbo Shrimp costs around $24 to $26 per pound.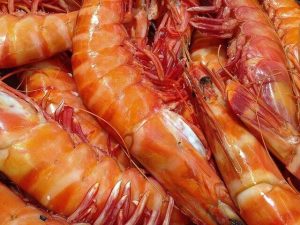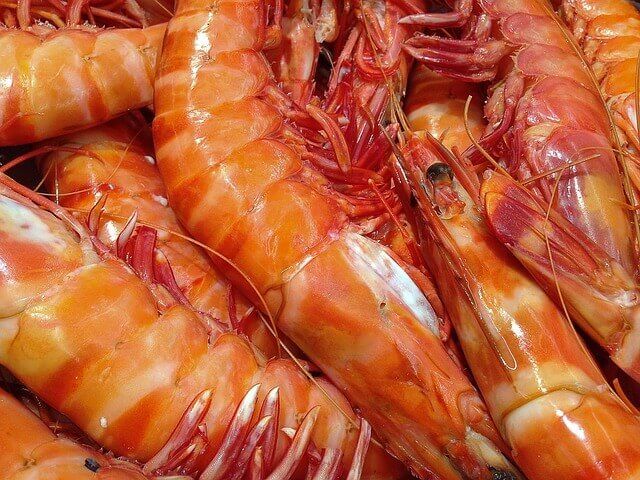 To give you an idea of the different prices, including frozen shrimp costs, below are the pricing from two outlets.
At the Fisherman's Market Seafood Outlet in New Bedford, MA, the various prices are as follows:
6-8 Jumbo shrimp raw – $15.99 per pound
Raw Boat Run Shrimp – $10.99 per pound
6/20 Shrimp Cocktail – $11.99 per pound
31/40 Peeled & De-veined Raw – $6.99 per pound
Frozen 6-8 Jumbo Shrimp Raw – $31.98 per 2-lb. bag
Frozen 31/40 Shrimp Raw – $13.98 per 2-lb. bag
Frozen 8/12 Shrimp Raw – $28.00 per 2 lb. bag

Frozen 21/25 Shrimp Raw – $18.00 per 2 lb. bag
Frozen 16/20 Shrimp Cooked – $24.00 per 2 lb. bag
Shrimp Cocktail with Sauce – $6.99 per 8 oz.
At Louisiana Crawfish Co., you can purchase shrimps in wholesale or in bulk of 5 pounds. The more you buy, the more discount you can get.
5 lbs. of Giant U-12 ct Head On White Gulf Shrimp cost $79.99 or around $16 per pound.
5 lbs. of Jumbo 12-15 ct Head On White Gulf Shrimp cost $69.99 or around $14 per pound.
5 lbs. of Jumbo 16-20 ct Head On White Gulf Shrimp cost $64.99 or around $13 per pound.
Fresh frozen in 5-lb block Giant U-12 Count Headless/Shell-On White Gulf Shrimp cost $154.99 or around $31 per pound.
Fresh frozen in 5-lb block Giant Giant 10-15 Count Headless/Shell-On White Gulf Shrimp cost $114.99 or around $23 per pound.
Fresh frozen in 5-lb block Jumbo 16-20 Count Headless/Shell-On White Gulf Shrimp cost $94.99 or around $19 per pound.
Cost of Processed Shrimps
Other forms of shrimps are also made available for seasons where produce is scarce and the prices are extremely high. It is also for people who can't be bothered with the mess that fresh or frozen shrimps can bring.
Examples of these are canned and dried shrimps that are widely available in leading grocery stores, shops, and even online.
The shrimp cost for Wild Pink Shrimp in a can by Wild Planet is around $67.22 per pack of 12 or $5.60 each per 4-oz can. On the other hand, the BUMBLE BEE Tiny Shrimp starts at around $50 per pack of 12 4-oz cans or around $4.16 per can.
Some can opt for the dried variety. Dried Shrimp provides increased shelf life as compared to fresh ones. For example, Dried Louisiana Shrimp (medium) costs $18 per 4-oz pack or equivalent to $4.50 per ounce.
Factors Affecting Cost of Shrimps
Shrimps, being a food and a basic commodity, is expected to fluctuate often in terms of the price. However, let us discuss the factors that have a huge impact on their cost.
Shrimps are locally available everywhere, whether in grocery stores or markets. The only concern would be how much is the cost as they can be a bit expensive if you are not in the right place.
However, this wouldn't be much of a concern if you live near a source such as a sea or a lake where they are caught or harvested. For obvious reasons such as availability being near the source and the fact that they don't need costly delivery make the price cheaper than elsewhere.
Some of the best places to be residing for shrimp lovers include the coastal regions of Florida, Louisiana, and North Carolina.
Whether wild-caught or farmed
The cost is also being dictated by whether the shrimps are wild-caught or farm-raised. The latter are usually sold at a lesser price.
Chefs claim that wild-caught shrimps taste better and have better texture. Add to the fact that they are deemed to be safer compared to their farmed counterpart make the extra cost worth it.
The price is also being influenced by the shrimps' size and the volume being purchased.
In terms of size, bigger shrimps cost higher for the simple reason that they are easier to work on. You also get to enjoy more meat than smaller ones of the same weight.
Also, shrimps tend to die young in farms so when large ones are harvested, you are assured that they are raised in a well-managed environment. This fact contributes to the overall pricing of the shrimps.
Shrimps can be purchased from just about anywhere these days and your personal choice or preference would make a significant difference in the price of shrimp.
Grocery stores sell shrimp by the pound. There are varied shrimp costs that depend on the size and number of shrimp per pound.
The prices of shrimps and other seafood products are being dictated by the current market conditions. In other words, supply and demand will always play a key role in how much people will spend for their seafood fix.
Additional Costs
Purchasing shrimp from a location where it is not locally available will incur additional costs. The buyer often shoulders the taxes as well as the cost of the shipping.
This is, of course, unless you buy in volumes that the seller might forgo the cost of delivery. Typically, sellers ship orders for free if they cost $100 and up. Otherwise, expect to pay shipping costs based on the order's weight and how soon you want it delivered to you.
Moreover, expect that special containers will be used to avoid spoilage and for better handling. Depending on the cost of your orders, these may be added to the total cost of buying shrimp.
Shrimps are also either sold with the heads on or headless, have tails on, or have been deveined. A plastic deveiner costs $8 for those who want to do it themselves.