For a small business to grow, business owners need an accountant. At first, your business can survive without hiring one. After all, financial transactions and other deals are not so complex. Eventually, as your business continues to prosper, the business process starts to become more complicated. That is why you need to hire an accountant who can help you in every step of the way. How much does a small business accountant cost? Compared to accountants working for large corporations and bigger firms, you can expect lower rates for accounting services for small business price estimate.
Should You Hire an Accountant?
When hiring an accountant, it would mean that you have to shoulder the additional cost of hiring one. There are instances where you can do the bookkeeping on your own especially if you have an accounting software. However, there are so many things that only an accountant knows.
In fact, even if it is just a business start-up, having a reliable accountant is proven to be valuable. When writing a business plan, you can rely on the expertise of an accountant who knows how to interpret trends and results. It is much easier to do financial projections with a help of an accountant. For startups, knowing the most suitable business structure is also very crucial. Depending on the kind of business, you may want to be a sole trader or you may want to have a business partner. There are also other business structures and with the help of an accountant, you can choose which structure would best suit your business.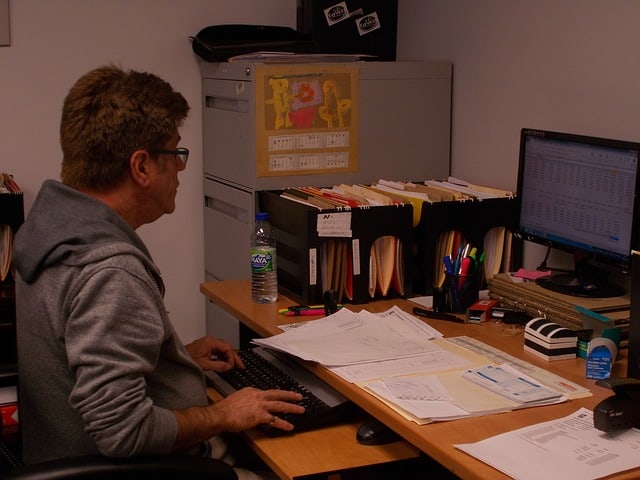 Average Cost of Small Business Accountant
When hiring an accountant who can help you with your business, the rates actually vary. How much does small business accountant cost? It actually depends considering that accountants have varying expertise, skills, level of experience and other factors. The average of small business accountant would depend on these factors.
Usually, the average rage of accountants would range from $100 to $400 per hour. But this particular rate can be way much higher especially if the work is much more complex or if you are going to hire an accountant who has extensive experience and training. There are various factors that can affect the rates. For instance, a much complex work would mean that you need to pay for a more expensive rate. Other factors that can affect the accounting services for small business price estimate.
There are cases where you might hire an accountant on a project basis. In this case, the cost would depend on the scale of the project. For instance, if you are considering purchasing a business that is sale for less than a million dollars, the accounting fees can range from $5,000 to $25,000.
On the other hand, there are cases where you need to get an accountant for simple projects. For instance, if you are just starting your business and you need to consult an accountant, you can expect the cost of about $75 to $600 for a half or more than hour of consultation. When it comes to preparing financial statements and other documents, an accountant can surely help you a lot. Accountants can prepare financial statements using a specific accounting software, but it will still take them about an hour or two to finish the report. The average cost of a small business accountant for this task would range from $80 to $600. Your accountant will have to review the reports and check for any trend or discrepancy.
Hire an Accountant When Dealing with the Government
The accounting services for small business price estimate might cost you, but there are a lot of advantages when you have an accountant on your side. For one, there are instances where you have to comply with rules and other documents set forth by the government. With the help of your accountant, you do not have to worry especially if your tax filing is already due. Your accountant can accomplish all of the documents for your business and make sure that it is up to date with the tax laws. Your accountant can also help you in handling your payroll system and in ensuring that the employees' payments as well as tax codes are recorded completely.
Where to Search for a Small Business Accountant
When hiring for an accountant for your small business, you want to make sure that you hire a skilled and competent professional who can do the job. Finding an accountant does not have to be so difficult. When it comes to start searching, it helps that you find a person who you know you can be comfortable with and someone who is familiar and has extensive experience in your industry. Asking for first source referrals is one of the best ways.
As much as possible, you would want to reduce your cost when hiring for an accountant. But then you do not just ask the question, how much does a small business accountant cost? In your recruitment process, it helps that you have good candidates to choose from. Take the time to interview each individual to see if the person fits for the position. You can also check if the person has a CPA license. From the personality, educational background to training, these are just some of the important things that you have to carefully consider when hiring an accountant who can help you grow your business.
Finding one does not have to be a tedious process. There is the CPA society in your state as well as the American Institute of Certified Public Accountants and the National Society of Accountants where you can search for potential candidates.  There are also directories and online searching sites where you can start looking for local accountants and bookkeepers. You may also ask other business owners or your friends for referrals.