Soffit and Fascia are inseparable with each other. While a fascia covers the rafters end under the roofline of a house, the soffits is a cover under its bottom placed outside the wall of a house. These two protects the house from weather damage and moisture.
But not all houses have soffits and fascia because some houses have architectural style like an open eave. However, these things are important for a house to have. Soffits allows a flow of air into the attics and roof. Because of this, most homeowners are also eager to know the price of fascia and soffit. Let us find out how much does soffit and fascia cost.
Cost of Soffits and Fascias
The per linear foot cost of a soffit and fascia is on an average of $6 -$10 dollars, for the wood or vinyl type. For an aluminum type its$8 – $20 dollars. However the price of fascia and soffit can be more than what was just mentioned, especially for a multi-story house with high rooflines. But for a simple one story house, the price could be less.
Being a little bit more detail oriented on the measurements and price for a one story home that will need  soffits and fascia's that is 200'- 300' linear feet. The cost would be around $600 – $2000 for the wood or vinyl type. Aluminums for the same house size would be $800 – $6000 dollars or maybe more. More information about this also in the website Quotationcheck.com.
If you are comfortable cutting the materials and installing them yourself, a DIY or do-it-yourself is very possible route for its installation. The cost by then would be lesser. Perhaps the wood or vinyl will only cost around $1 – $5 dollars while the aluminum will be $2.50 – $15 per liner foot. For houses that have had soffit and fascia on them may need replacement only when this kind of house component is already too old and worn out. The homeowner may not even need to replace the whole thing but only the part that has rotten. If the person installing it knows how to use a hammer and saw, it should be an easy project for him. The fascia and soffit repair cost would be around $50 dollars and will take around 2 hours to replace the rotten portion and install a new one.
To new homeowners who are in the process of installing a gutter to their homes would be excited about this. With soffits and fascias, they could expect to shell out around the price of $360 – $6250 to the overall cost. The website Weathertightcorp.com has an array of products for the gutters and you can select the colors that matches the planned color you'd like your house gutter to look like.
What Happens During Replacement and Installation
Fascia and soffit repair cost may vary depending on the contractor. Thus, one needs to really shop well and good, by doing their homework as to which contractor will be able to give them the best price. It is advisable that as a client, you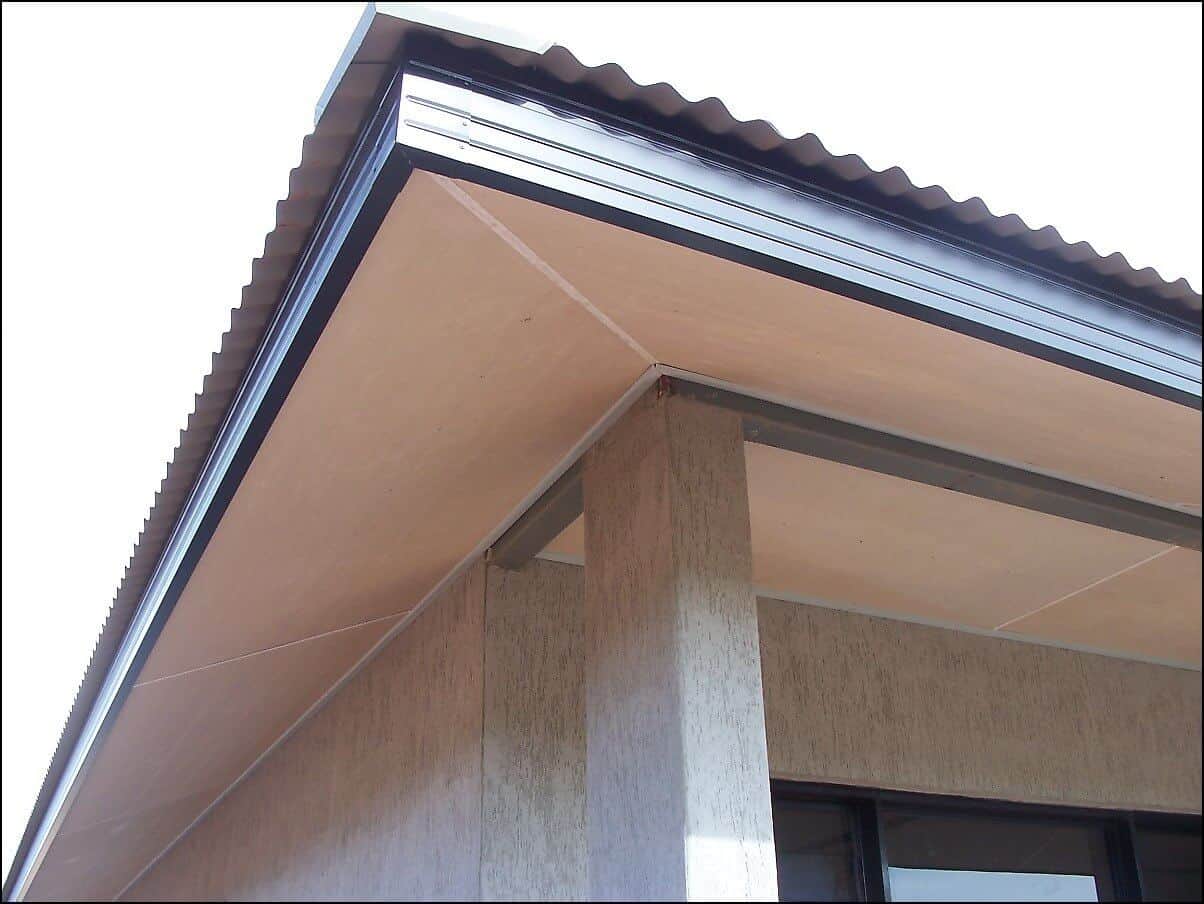 will need to get at least three estimates and select which one of those will you finally take, and do the job for you. When you do, you also have to make sure that the materials to be used are of the same top quality like the ones you rejected. You will not want to regret paying too low a price for something that will not last.
It is essential to always follow the guidelines of the manufacturer specifically for vinyl soffits and fascia. The contractor usually removes and disposes any of the old soffits and fascias from the roofing. Installation of the new ones will follow suit. Since these are new and are made of wood they will be needed to be painted on. One important tip in deciding contractors, is to get a quote on each step of the process before deciding. It's important to always follow the manufacturer's specific guidelines for vinyl or aluminum soffits and fascia, but there are some steps that must be done for all installations. If you wanted to do it yourself, you have to make sure you know what you are doing or are going to do, that you may not have to worry how much does soffit and fascia cost. Otherwise, leave it to the hand of the professionals as long as the deal is fair.
Tips To Get The Best Price
If you think that the price of fascia and soffit, is something important to have in your home, however if it's too expensive for your budget, the best this to do is to haggle. Even if you feel that you have already found a contractor for your roofing needs, negotiation is still one of your best tool even in construction projects. Also beware of scammers. Nobody would want to get ripped off just from doing a home improvement project. We understand that doing such a project is already expensive and yet there are times opportunist are just around the corner waiting for their prey.
Try to avoid big name company contractors. There are good small time contractors out there willing to provide you with the best roofing service. Also avoid the cheapest contractor your find, they may only provide you with substandard finish which you may not be happy about. Popular contractors better perform well when you are trying to do the most important thing for your roof improvement. Referrals are better when introduced by a trusted friend or relative, at least you have a witness that can tell you exactly how much does soffit and fascia cost. You will also get to know about the contractor's work quality and ethics.
Before making any moves, check your roof first yourself. Observe its condition and see if your roof gutter will really need a replacement. Perhaps you can bring a trusted family or friend into the picture to help you judge your need to have a replacement for your fascia and soffit. Doing your own house homework will help you ditch any fascia and soffit repair cost that is unnecessary. That way you can keep your money for something else more important.