Do you have a lot great design ideas in your mind but don't know how to put them together or input them on your PC? Well, worry no more because Solidworks got your back. If you are an engineer or an architect or just a normal person that have a lot of great ideas that could change how a certain machine works, then Solidworks is for you. But of course, this great computer program also comes with a price. So how much does Solidworks cost then?
Average Solidworks Price
Since you are really interested in buying Solidworks, might as well know what this program really is. So what is Solidworks? This is a solid modeling CAD (computer-aided design) and CAE (computer-aided engineering) program. This software helps people to help plot their design, whether it is 2D or 3D, on a computer without any difficulty. This is the fastest and cost effective way to create 2D or 3D solid models.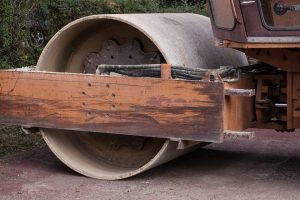 Yes, there may be a lot of other computer-aided software in the world. However, Solidworks has one advantage that most of that other CAD software don't have. It is very easy to use. Solidworks has a simple graphics user interface that is much more user-friendly. This software includes features such as solid modeling, motion, simulation, toolbox, circuit works, photo view 360, TolAnalyst, e-drawings, DWG editor, and ScanTo3D.
Solidworks is also selected as a high productivity computer-aided software. This is because it provides better visualization of your designs, design great products, improved communication, fast design iterations, fewer errors in designing, create more innovative products and design. All features that meet the needs of the customer or the client.
Do you really want to know how much does Solidworks cost? Well, you will have to choose between 3 packages. These packages are Basic, Professional, and Premium.
Basic Solidworks Package – This is the cheapest package you can get with Solidworks. This contains all the most common and important features of the program such as 3D solid modeling, 2D drawing, and assembly capability. There also a lot of advanced features included in this package. Solidworks price for a basic package runs around $3,995.
Professional Solidworks Package – This is the second package that Solidworks offers and of course, this is more expensive that the basic package. Professional Solidworks Package includes all the features that are offered in the basic package. However, it has an additional comprehensive component library, rendering capabilities, and task scheduling. One license of a professional package can cost you around $5,490.
Premium Solidworks Package – This is the most expensive package you can get with Solidworks. Premium Solidworks Package includes everything in the basic and professional package plus other professional features such as tolerance analysis, advanced structural analysis capability, and motion simulation. This premium license can cost you around $7,995.
If you have a lot of money, you can also avail their optional yearly subscription service. This includes upgrades and a yearly support. The cost for this optional yearly subscription service runs around $1,295.
Solidworks is indeed very expensive, especially for students. Luckily, they also have a student version. Solidworks price for student version runs around $150. This can be bought directly through the website. However, this version is time-limited which only lasts for 1 year. Student version has almost all the features you can get. But it is modified to make it not suitable for commercial or business applications. It is only applicable for educational use.
On the other hand, there is also an Educator version of Solidworks. This version includes all the features you can get plus courses and interactive lessons for their students. The price for this version is usually in bulk.
Keep in mind that the only way to buy Solidworks is through their certified reseller.
Why Choose this Program?
Now that you know how much does Solidworks cost, you might be doubting if you will still buy this program or not. Well, everything is up to you. But if you ask us, buying Solidworks is very worth it. Why? Here are some reasons:
Productivity – This is the greatest advantage you can have when you buy Solidworks. First of all, it provides spontaneous 3D design, which makes you focus on your design innovation. Next, this program has built-in intelligence that will help you design faster. Another factor is its improved collaboration; it can help you create new ideas for your business.
Power – With Solidworks, you can draw 2D designs faster with 100% accuracy. With the program's focused industry tools, it can help you design with precision. Another feature of Solidworks is that you can test the conditions of the real world to make sure if your design really fits in.
Community – Solidworks also provides out-of-program features such as the community. You can always connect and share with your fellow designers with their active and expanding user community. You can also find new talent to upgrade your innovation. You can take advantage of the community's network to speed up your business. Finally, you can always expand the capabilities of your 3D designs with the company's strategic partnerships.
If you are still doubting, you can visit MCAD.com to know all the advantages you can get with Solidworks.
Hardware Specifications
With all the features that Solidworks can give, it will surely not run on a standard or average home computer, especially the premium package that offers motion simulation, tolerance analysis, and structural validation. Solidworks is a high-end program that will also need high-end equipment for it to run. And here are the computer hardware specifications you will need: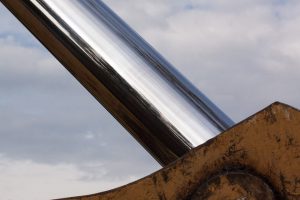 The minimum requirement for the operating system is Windows XP, 32 bit.
Minimum RAM of 2gb.
Minimum free disk space of 5gb.
Minimum required processor: AMD Core2 Duo or Intel with 1.8GHz.
The company also gave their recommended requirements:
They recommend that you should have a Windows 7, 64 bit for the operating system.
A RAM of 8gb.
A free disk space of 40gb.
And Intel or AMD with SSE2 support, 64 bit as the processor.