Sonic is America's largest drive-in chain. They have 3,500 drive-in locations nationwide, in which almost 90% is franchised. They have been in franchising business for 58 years. Sonic has been rapidly expanding over the years and have available ideal locations in 50 states.
Before thinking about sonic franchising there are a couple of things to consider such as how much does Sonic franchise cost and the kind of sonic restaurant you want to purchase.
Average Cost Of A Sonic Franchise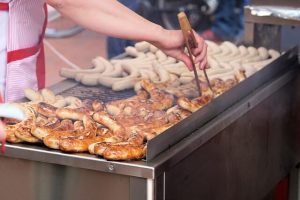 Sonic franchise cost differs with the kind of franchise you wish to purchase. Sonic offers two kinds of the franchise: the traditional and non-traditional. Traditional Sonic franchise cost ranges from $1,023,000 to $1,765,000.
This cost covers the things that you will need to start your own Sonic business such as franchise fee, equipment, inventory, and the building and site work (land excluded). Non-traditional Sonic franchise cost ranges from $443,500 to $1,201,500. This cost covers the real estate rent, equipment, inventory, and franchise fee. Both traditional and non-traditional Sonic franchise cost offers training as well as travel and living expenses while training with them.
Difference Between A Traditional And Non-Traditional Sonic Franchise
The most noticeable difference you can point between a traditional and non-traditional Sonic franchise is locations as well as the franchise cost. In traditional locations, drive-in uses intercoms for ordering and carhops for delivery while in a non-traditional location requires customers to go to the counter to place their orders with cashiers. Moreover, traditional Sonic the franchise fee is $45,000 while in a non-traditional Sonic the franchise fee is $22,500.
Package Inclusion For A Franchise
When investing money in a franchise business it is imperative to determine the amount of money that you will need for the initial investment to start your business.
Aside from determining what kind of Sonic franchise you want to open and the different franchise that accompanied the franchise choice there are other associated fees that you also need to consider. The Sonic franchise has a 5% royalty fees on the other fees that you need to pay. Royalty fees from Sonic franchise are collected from your gross sales. These fees are the payment for using the Sonic brand as well as the advertising and other support that the mother company gives in your franchise company.
The average land mass needed to construct a Sonic building you will need 2/3 to 1 commercial acre in order to put up a building that will be used for the business. Moreover, the area varies depending on the franchise that you have purchased.
In a traditional Sonic franchise the building and site work is included in the initial investment that you have but the land where the building is to be located is not part of the initial investment while in a non-traditional setting the real estate rent and the improvements that are needed to open a Sonic restaurant is part of the initial investment that you will be paying. A traditional Sonic restaurant can cater 16 to 24 cars in their parking space.
Informing the public that your business exists in important. Giving flyers and other advertising gimmick help customers notice that your business is open to the public. Make sure to check the things that are included in your initial investment. In  Sonic franchise even in a lower cost franchise the security deposit, impact fees for utilities, utility deposit, business licenses, and other prepaid expenses is included in your initial investment. The real estate rent and equipment are also part of the initial investment.
Franchise Cost Comparison
The BGR Burger Joint franchise offers an initial investment ranges from $199,500 to $409,500. This package includes the franchise fee, trademarks, and name use. The Burger Joint franchise have 5.5% royalty fee which 0.5% higher compared to Sonic franchise that contains 5%.
McDonald's franchise offers a start-up investment that ranges from $989,352 to $2,217,045. This package includes franchise fees, signs, seating, equipment, and décor, as well as opening inventory. The initial package also covers the travel and living expense whilst training.
Culver requires about $1,845,000 to $4,155,000 for an initial franchise. The initial investment includes the franchise fee, land, building, initial inventory, and other miscellaneous expenses.
The BurgerFi franchise cost ranges from $ 698,500 to $1,140,000 with a royalty fee of 5.5%. The initial investment covers the following: franchise fee, start-up costs, equipment, inventory, accounts receivable, and payroll.
Chester's franchise offers an initial investment that ranges from $8,639 to $296,598. This initial invest covers the following: franchise fee, start-up costs, and equipment.
Opening Your Sonic Franchise
There are many available franchise offers from Sonic restaurant. If you are looking forward to opening your own franchise aside from the initial investment there are many important matters that needs to be addressed. Consulting to your financial advisors will prove to be beneficial. They will help you the fundamental knowledge of the business that you can put up. Also, they help you picture the franchise that you can afford not only the initial investment but the overall business set-up as well.
Ask For Help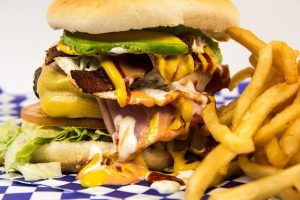 Not everyone has the flare for business. There are only a handful of people who will take a gamble when it comes to opening their own business, especially franchise. When it comes to opening business you put a large sum of money which is no joke at all going in blind will not help you succeed in your endeavor it will only lead to bankruptcy.
If you want to start your own franchise business and you are a couple of thousands short there are many options in which might provide you aid. Applying for a business loan from banks and the financial institution will help you garner the needed monetary assistance that you need. Not only will they be able to help you with your financial issues but they might also give you an advice in your endeavors. There are financial institutions that have financial advisors to help their clients.
You can even consult Sonic about the best franchise option that would fit with you. Furthermore, there are requirements that are needed to be met before you can apply for a franchise. Consulting the company will provide to be important for you. Franchise fees for Sonic ranges from $22,500 to $45,000.
Open Your Own Sonic Franchise
Food is the basic necessity. Everyone needs to eat at least three times a day and there are many food franchises that available in the market and looking for a potential entrepreneur that will help them expand in other places. The sonic restaurant is a very beneficial investment considering they have been in business for over 60 years. Moreover, Sonic offers a cheaper franchise compared to other franchise company that offers the same service. If you are ready to take up the next challenge and you are prepared to make that big step, invest in Sonic restaurant where they "Service with the Speed of Sound".