Speech and language is an important part and process for people to express thoughts and feelings. Not being able to talk to and understand other people we could not do things such as communicating with our loved ones and people around us. Fortunately, we were gifted with speech ever since birth and develop communications skills from then. But, there are factors that affect our speech and these are childbirth defects and sickness disorders.
Speech therapy is used to state speech problems caused by various issues in children and adults, including developmental delays, autism, birth defects affecting the face and mouth, cerebral palsy, stuttering, stroke, head injuries and brain tumors or brain cancer.  This article aims to provide a rough estimate cost on speech therapy sessions, bills, where to seek therapy and health insurance issues.
Speech Therapy Costs
With Health Insurance: 10%-50% Coinsurance
Without Health Insurance: $100-$250 Per Hour
Health insurance includes speech therapy coverage in certain cases. For example, some health insurance policies cover short-term speech therapy required due to injury or acute ailment but do not cover developmental delays.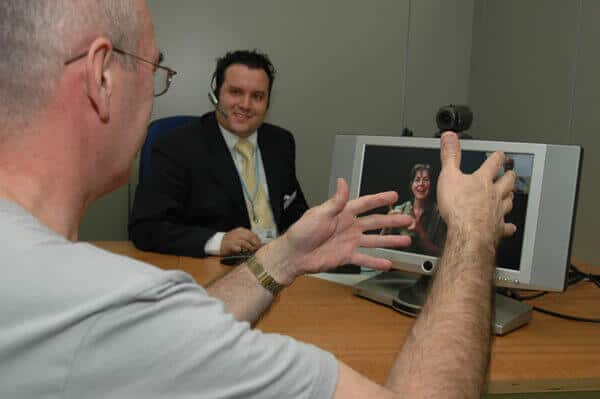 Many policies limit the total number of periods per ailment. For patients protected by health insurance, typical out-of-pocket costs consist of coinsurance is 10%-50%.
Below are sample costs for patients without Health Insurance  and the hospital who offers speech therapy
Initial Assessment $150-$200
Per Session $150 to almost $300 per hour
Hospital's Pricing
Garden City Hospital in Michigan
$100 per session
ECS Therapy in Pennsylvania
$200 intial assessment
$65 per half hour session
Therapy Playground in North Carolina
$100 per half hour session
$200 per hour session
$250 initial assessment
$120 per half hour session
$240 per hour session
In speech therapy sessions, the speech-language pathologist uses different types of tools and procedures designed to develop and improve speech. The subject on the age and specific situation, might include: using books or other tools to aid in stimulating language improvement, perfecting, and development of speech, showing the patient by modelling how to move the mouth to make definite sounds and encouraging the patient to perform mouth and tongue workouts.
Most of the times speech therapists recommend books, tools or exercises to perform on speech at home. These can cost less than $20 to $100 or some extra. Some apps that you can download on your smartphone are even available online. One reason people buy or download the application is to save on the cost of the speech therapy. Note that there are free apps download also.
Discounts during speech therapy  treatment is provided as part of public education services for children with speech or language impairments. There are organizations who offer  big discounts for using the amenities. They are typically set by graduate-level students under the administration of instructors who are licensed speech pathologists.
Where to Find Speech Therapists
A pediatrician, family doctor or school can provide a recommendation to a competent speech-language pathologist. Or, there are sites online who offers services like speech-language pathologist finder by locality for free.
Private Speech Therapist Cost
A speech-language pathologist should have a master's degree from a standard and recognized program. Speech-language pathologists are licensed at the state level, and Speech-Language-Hearing Associations recommends a state-by-state list of governing bodies and rations. Speech-language pathologists can also decide or present himself or herself to become certified by most Speech-Language-Hearing Association.
Fees and charges for private speech and language therapy depend on the type of service offered. However, independent practitioners are not allowed, by law, to divulge specific rate on charges as this could be observed as breaching the Competition Act by setting payments and fees. Private speech therapy rates differs depending on the difficulty of the problem, the skill and experience of the therapist and the cost of  service being presented in terms of traveling and so on.
As a rough guide, you have to expect to pay between $65 and $99 for your preliminary assessment and around $66 per hour for on-going sessions with a private speech therapist. Speech therapy rates for meetings and valuations vary considerably. This is due to factors such as the type and complexity of each individual case. The level of experience, the level of expertise of the speech therapist and type of service that is being presented which may be clinic-based or somewhere else such as at the client's home, school, or tending home. Most therapists will not charge for liaising with enquiring parties but will bill for the accomplishment of official reports and for teaching others to help.
It is good idea to deal and contact few local private speech and language therapists near you to compare the speech therapy rates and services they offer. There are sites online where you can find local speech therapists. If you have health insurance you may be able to claim the insurance coverage. There are independent speech and language therapists registered with insurance companies and most are authorized and qualified to do so. However, you will normally have to pay the therapist and claim the fees using insurance company.
Money Saving Tips
It is, therefore, important that before you commence treatment you were clever enough to check with your brokers or insurers whether the costs of treatment will be covered before giving out payment to the speech therapist.
Check with your insurers that the company accepts the authority of the doctor who has referred you to speech and language therapy. Check the company's payment policy, as some take a long time to process an account.
You may want to find a speech therapist near you if you want to save on the cost of speech therapy treatments because an applicable quantity of expenses incurred in providing treatment services are being added to the private rate. It is up to each individual independent or private speech and language therapist to set the level and ratio of fees to replicate the service that he/she is proposing.