A mobile storage unit is another name for a portable storage container. It usually comes in handy when you are moving to another location, and you need extra spaces where you can store your belongings. It is convenient and easy to use since you only need to arrange the things inside the storage facility. Loading and unloading are also straightforward, so there is less hassle when you move to another place.
But you know what they say, when it becomes more convenient for you, prices go higher than you expect. With all the conveniences it provides, you should not forget to take a look at the cost of getting this kind of container as well. With that said, how much do portable storage units cost, considering that these containers have gradually become more popular and cheaper than the traditional full-service moving?
Costs of Mobile Storage Units
Apparently, the costs of a mobile storage unit depend on several factors such as the size and features of your preferred container, as well as its shape and construction. Storage providers will also consider your location and where you are moving, when you need to move, the number of days you need to store your belongings, and the number or volume of things you are moving.
On average, the mobile mini storage prices can run from $1,000 to $7,000, depending on the size. Common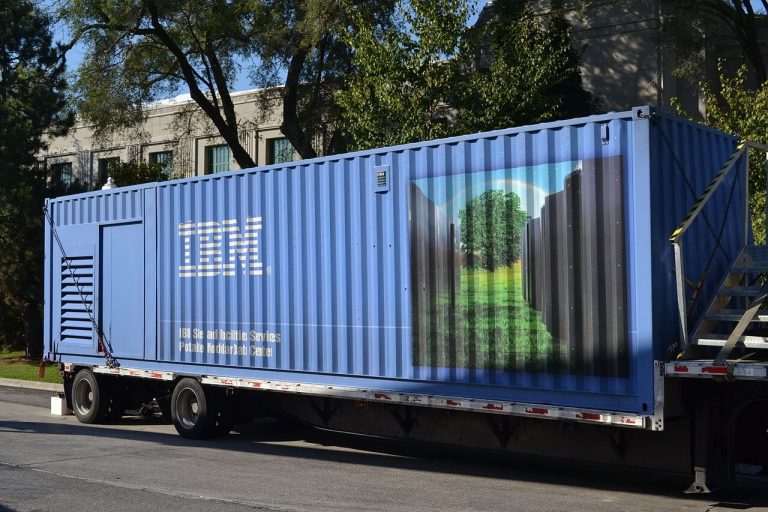 consumers usually buy 12 to 16 feet containers, which can cost around $1,000 to $4,000. Businesses, on the other hand, choose 20 to 40 feet containers, ranging from $3,000 to $7,000. The volume prices can go down if you purchase a certain number of containers. However, expect to increase the costs if you wish the products to be delivered to you.
But if you don't want to buy the mobile containers, then you have the option to spend on storage rentals instead. According to Angie's List, the rental mobile mini prices can run from $175 to $230 per month for a 768 cubic feet container, which can accommodate the properties of a house with an average area of 1,200 square feet. Sometimes, the rate goes up to $300, depending on your chosen container. For businesses, the rental rates range from $200 to $600 per month.
In addition to the rental fees, you should also prepare $100 to $500 for the delivery cost, regardless of what the size of your mobile storage is. In most cases, the delivery rates are based on the distance and/or proximity, that's why it's ideal to hire a company within a short radius. Some providers, however, set a maximum travel distance, so make sure to inquire the areas they service and how far they are willing to travel for the delivery.
Other Costs of Portable Storage Containers
If you want to know specific costs of certain moving companies, then here are quotes for moving a two-bedroom house within the country, specifically from Denver to Atlanta. This data is provided by U-Pack, a company that provides moving services.
1. Pack-Rat
– A 1,364 cubic feet metal container costs $4,317.04.
– A 1,013 cubic feet metal container costs $2,502.87.
– The costs include taxes, fuel, lock and key, transportation fees, 20 moving blankets, and a property for the first month.
*Optional Storage Fees Per Month
– A 16ft. container is $209 plus tax for every container after 30 days.
– An 8ft. container is $179 plus tax for every container after 30 days.
2. Portable On Demand Storage (PODS)
– A 1,106 cubic feet metal container costs $4,131.79.
– An 813 cubic feet metal container costs $2,735.65.
– The costs already include the driver's fee, coverage, fuel, taxes, and one-month fee for loading.
*Optional Storage Fees Per Month
– A 16ft. container is $159.99 per month.
– A 7ft. container is $229.99 per month.
3. U-Haul
– Three 771-cubic-foot wooden boxes cost $2,966.85.
– Two 514-cubic-foot wooden boxes cost $2,349.
4. U-Pack
– 3 918-cubic-foot weatherproof metal container cost $2,927
– 2 612-cubic-foot weatherproof metal container cost $2,170
– The costs include toll fees, driver fees, fuel, taxes, liability coverage, and three business days for loading and unloading tasks.
Why Choose Mobile Storage Units
There are many reasons why mobile storage units are a preferred choice than the traditional local movers – affordability, convenience, and security, to name a few.
Instead of hiring professional movers and renting a moving truck, which is relatively expensive, you can choose to rent a mobile storage unit that is delivered to your location at a more affordable cost. When you are ready to move, the storage provider will either keep the container in a big storage room or ship to a location that you have requested.
Another advantage of getting a mobile storage is the fact that you can easily get inside the container and arrange your things inside the unit. If it was a conventional moving truck, you have to use a ramp and/or a lift to load your properties going to the vehicle, which is inconvenient, especially when you are in a hurry. In addition to those advantages, here are other reasons why portable storage containers are a better option:
– Your properties are securely locked inside when being delivered or shipped.
– The construction of the containers is usually compact, preventing your belongings from moving anywhere.
– It is safe to load and unload your properties.
– The containers conveniently fit in the storage facilities, even into parking spaces and driveways.
Best Times to Get Mobile Storage Units
Mobile storage units are best and most useful when you only need to store your things for a short period of time, and the moving distance is not that far. You have to pay for additional storage fees if you go beyond the limited storage time.
Moreover, you can get away from delivery costs and/or travel expenses if your property has enough space where you can store the container for a number of days. It would be very hassle if you need to travel back and forth just to access the storage container. Or if you choose to have it delivered, then you know you need enough budget for the delivery fees.