Expecting a baby is a happy and nerve-wracking moment all rolled into one. You have to prepare yourself emotionally, financially, and make a long list of baby stuff that you have to purchase before the little one's arrival.
And one of the most important things that must be on the list is a baby stroller. It is apparent that it is an essential accessory for every parent. Your little one is a precious cargo. You necessitate a stroller that will keep the baby safe and comfy all day long, also which will suit your budget.
For purchasing a stroller for the first time or second time around, it is vital to make a right choice, so you don't end up buying another stroller soon after and unnecessarily wasting your dollars.
However, you don't need to expend a fortune to obtain an excellent stroller; it should be on what your aim is and what is significant to you.
Nevertheless, you still need some tips to guide you with your first purchase. So let us know the stroller price and the key points which you should remember as you pull the best one for your toddler.
Average Cost of Stroller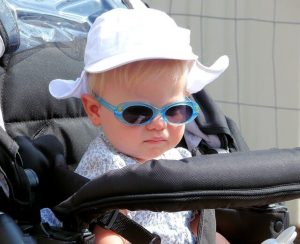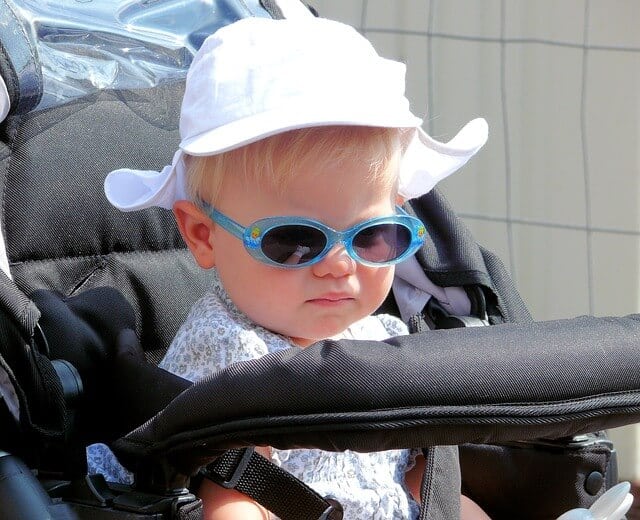 Purchasing a baby stroller is a lot trickier than you would have ever anticipated. As you scout throughout the selections, you'll be amazed at the costs of several posh strollers out there.
To begin you in your quest for a stroller you ought to look first at your budget. The average cost of a stroller could range from $100 to $1,000.  There is also a baby stroller that could cost around $2,500 to $5,400, for instance, the Silver Cross Balmoral.
The British Royal Family owns this elegant stroller.
Types of Baby Stroller and Costs
If you are not fond of off-roads or running, most likely you don't have any reason to buy a stroller for running or jogging, though they are cool. Also, if you don't have a big vehicle, you don't need to get a modernize pushchair for your kid. No worries, you have so many choices to pick, and you can get what is worth your time.
Umbrella Strollers is stable, yet lightweight and perfect for parents with a hectic daily life. It has a swift opening and folding; also arched handles that resemble an umbrella handles, and so the name.
Though this stroller is low-cost, in general, it is less stable and durable than other strollers.
Therefore, when making a decision, think about whether it is the ideal stroller for your baby.
If you still pick this type, look for JPMA certification, an indication that the item has been tested for steadiness, along with other things. With this type, the average cost of a stroller is around $15 to $1,000.
Standard Stroller is hard-wearing and appropriate for parents who need to utilize them often. It can stand wear owing to the solid frame. However, in spite of the sturdiness of Standard stroller, it is likely to be more massive that is not ideal for frequent travelling and hard to maneuver.
The standard stroller has four sets of two small wheels that liable to function best on even surfaces. This feature makes the stroller perfect for daily use shopping malls or just around town.
But you won't be able to use this for a few months old baby. The standard stroller price could range from $15.99 to $1,499.
Carriage Stroller is the most appropriate for a newborn baby.  It is lightweight and characterizes an entirely tilted-back seat that lets the child lie down.
It is ideal for long-distance strolls with your newborn. Also, it has the most stylish look of all types of the stroller. However, these stroller are made in Europe.
Furthermore, current carriage features handle that could be reversed that permits them to be into a kid stroller. So, it could still be used even when your children get older. The average cost of stroller would range from $880 to $3,990.
Jogging Stroller is well-matched to health-conscious parents. It permits them to take their little one close to them while running or jogging.
It has a lightweight frame made of Aluminum and inflatable three-wheels. Because of these, it can perform very well on an extensive assortment of surfaces as it provides an easier ride than other strollers.
Though, it is not suggested to use this jogging stroller for child below six months and cannot be used as a car seat. The jogger stroller could cost from $80 to $1,390.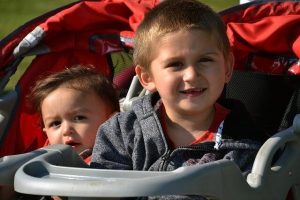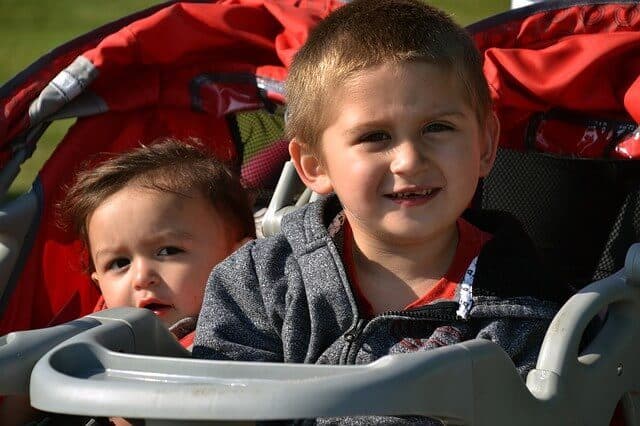 All-Terrain Stroller is intended for lots of outdoor settings that makes it handy for every kind of terrain. It functions well no matter what the surfaces are and offer same soothe the same as any stroller.
Also, the high level of maneuverability of this stroller is perfect for parents who wish to utilize it in outdoors or in malls. The stroller price could range from $90 to $1,000 or more.
The Lightweight umbrella stroller is likely to be the lowest-priced strollers. However, it is advisable that you should focus on the strollers that are within your financial limits and curb them down. Also, it is not real to all that if the stroller is expensive the better the qualities, so be impartial. Moreover, always be attentive of the features that you require for your baby stroller.
Conclusion
With lots of stroller choices obtainable, selecting the suitable baby stroller could be a tough decision. The baby stroller has developed significantly from the time it was first built.
Now, there are enormous range of ground-breaking features and designs to select, which means there is an idyllic stroller sort for each parent's budget and way of life.
So, in line with these, first always think about the quality above a good bargain. In the long run it pays off and cost less. The longer the time the baby stroller will lasts the less prone you are to purchase a new one.