Sun Tan City is one of the fastest growing tanning salons in the nation. With its small beginning starting with a few beds at the back of the video shop, they have grown and expanded to over 250 tanning stations in the country. Sun Tan City boast of cutting edge equipment used to give you the superior results coupled with the best skin care product and expert consultants, the Sun Tan City spray tan prices is worth every penny you spend.
Cost Of A Sun Tan City Service
Since the Sun Tan City has over 250 branches, they offer numerous services depending on the location that you are enrolling at. The salon invests in specially designed tanning beds with specific lamps that can provide your skin tone a deep, dark tan color. Aside from that they also have a set of well-trained staff that can assist you with what you need at the tanning salon. The Sun Tan City prices are very reasonable for the services that you will get.
Here are the basic cost of a Sun Tan City spray tan prices that you can consider in your next tanning sessions:
CLUB SUN MEMBERSHIP PLANS

Services

ONE VISIT A MONTH
FLEX
COMMITMENT
ANNUAL
SINGLE VISiT
$49.99 PACKAGE
All Access Tanning
none

$84.99

$64.99

$799.99

$34.00

2 visits

Sunless Tanning

$19.99
$64.99
$44.99
$599.99
$24.00
3 visits
Sun Tan City offers a wide array of tanning services for you to choose from. One of their popular tanning programs is the All Access Tanning which uses instant beds. It works 5 to 10 times faster compared to other tanning beds for faster result. This service will give you all access to sunless and all sunbed levels. You can try out their services for only $34.00 or you can also choose their 2 visit package for only $49.99.
But if you want to become a full-pledge member and enjoy the other perks that only a Sun Tan City member can use then they also offer a Club Sun Membership plan which can be paid either Flex, Commitment or Annual. Both the Flex and Commitment are paid monthly but you will be under contract while the annual is paid only once the year.
The Sunless Tanning, on the other hand, is cheaper compared to the All Access Tanning. They even offer a 1 visit a month option for only $19.99 and their $49.99 package allows you to use their services for 3 times. The Sunless Tanning is a customized airbrush tan that is 3-5 shades darker than your natural color and will last for about 5 to 7 days.
CLUB SUN MEMBERSHIP PLAN

SUN BED AND BOOTHS

FLEX
COMMITMENT
ANNUAL
SINGLE VISIT
$49.99 PACKAGE
Fast Sunbed

$29.99

$9.99
$199.99

$9 per visit

7 visits

Faster Sunbeds and booth
$44.99
$29.99
$399.99
$14 per visit
5 visits
Fastest Sunbed
$64.99
$44.99

$599.99
$24 per visit
3 visits
The Sun Tan City spray tan prices differ if you use their sun beds and booth services. They are categorized into three parts and these are Fast beds, faster beds, and booth as well as the fastest bed. They also offer the Club Sun Membership plan for the usage of their beds and booth but they also have a single visit offer and other offers for you to choose from.
The fast sunbed can build a base tan in as short as 20 minutes and if you plan to have a single visit, you would have to pay $9.00 each time you do so. Their flex membership is $29.99 while their Commitment membership is just $9.99. Both memberships can be paid monthly but you can also pay yearly for only $199.99 which is around $16.00 a month.
They also offer the faster sunbeds and booth. These type of service can produce 2 to 3 times faster tanning results compared to the fast sunbeds. This service has a stand-up tanning bed which are equipped with facial tanners to give you that golden glow that you always wanted.
Their per visit price for the faster sunbeds cost $14 while their Flex and Commitment memberships are $44.99 and $29.99 respectively. They also have a yearly rate which cost $399.99 for this service.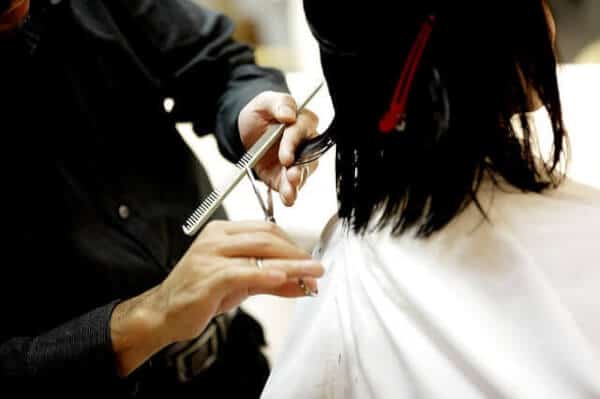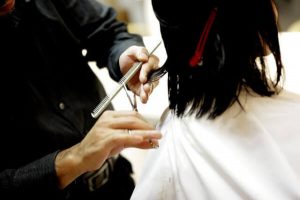 Lastly, they also offer the quickest tanning service you can possibly imagine and that is the fastest sunbed which can produce 3-5 x faster with air conditioning and facial tanning. Aside from that, it can maintain your tan with 1 to 2 sessions per week.
The Sun Tan City prices per visit rate for this type of service cost around $24.00 while the monthly rate for both Flex and Commitment are $64.99 and $44.99. The yearly fee for the fastest sunbed will cost you $599.99.
Note that these three services also offer a $49.99 package which expires 2 years from the date of purchase. Your $49.99 will allow you 7 visits to the Fast Sunbeds while it will give you 5 visits to the Faster Sunbeds and Booths. But if you choose the Fastest Sunbeds then you can use the service for 3 visits only.
Cost Of Sun Tan City Products And Skin Care
The Sun Tan City prices for their skin care product vary depending on what you would like to use and purchase. Their line of tanning lotions will give moisture to your skin and at the same time give out nourishment and nutrients to jump start your tanning process. The Millennium Tanning New Solid Black Bronzer Tanning Bed Lotion is a best seller among the tanning lotions and it only cost $16.99 for a 13.5-ounce bottle.
You can also purchase a tanning extender so that you can lengthen the life of your tan. The Designer Skin Juicy Daily Moisturizer after Tan Extender Tanning Lotion is a very good fit for you as it deeply moisturizes your skin and its special ingredients will help fight the signs of aging. A 16 Oz/473 Ml usually cost around $16.75 per bottle.
There are a lot of products that you can buy for your tan but always remember to be always safe when you are tanning. Always know your skin type and use products that are good for your skin. Do not over burn your skin as it may lead to infections and it
will not look good on you.