The average tire balancing price is $50 and will range from $20 to $80 depending on which area you visit and what warranty has been offered.
The Tire Balancing Price
Balanced tires are important when it comes to alert and safe driving. You may ask the help of an expert because improper alignment can destroy your wheel bearings, shocks, and assembly.  The primary objective is to ensure that when the wheel is installed on the axle, the weight pressed on should fall evenly around the axle. You will only know that your tires are out of balance when there is an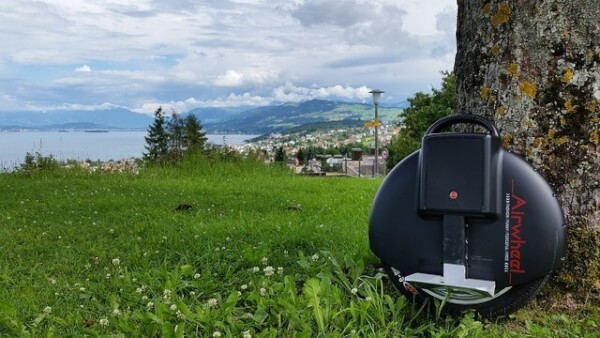 occasional shake while driving even on a smooth road. The power of vibration will be a signal of that you need to get your wheels balanced. To know how much does it cost to get tires balanced, you must check the latest prices below.
The wheel balancing cost and the price for installing have changed over the years as regulations change and the tires themselves become more complicated. Because of these innovations, the installation costs need to be revised as the process becomes more time consuming and requires more technological expertise from tire technicians.
A tire balancing price is $5-$25 per tire ($27-$85 for all four wheels), but it is about $13-$15 a tire ($40-$40 total) depending on local labor rates, and the make and model of vehicle. This service is usually more expensive at a car dealership than at a tire store or automotive repair shop. There was a report that says they are paying $25-$85 to have all four wheels checked at a shop for an average of $45 ($10 per tire) and $46-$75 at a dealership for an average of $55 ($15.22 per tire).
A full wheel balancing covers tire rotation and tire mounting, but some shops will get you pay for these services, so make sure to ask what's included before dealing with an auto center.
| Service Center | Services Included | Warranty | Price |
| --- | --- | --- | --- |
| Pep Boys |  Pressure Check |  Lifetime |  $15 |
|  Goodyear |  None |  24,000 Miles |  $50 |
|  Americas Tire |  Pressure Check |  None |  $32 |
|  Firestone |  Pressure Check |  Lifetime |  $68 |
|  Local Shops |  None |  None |  $52 |
|  Wal-Mart |  None |  Lifetime |  $40 |
Some automotive centers will charge separately for wheel balancing, tire rotation, and mounting, while there is also a complete package with the discount offered. This package is usually around $13 for every tire and commonly includes services like new valve stem installation, balancing wheels and mounting.
If it is needed to ensure that the wheels are running parallel, wheel alignment may also be required, which could cost around $24-$110 at a repair shop but it will also depend on the vehicle model.
Save Money For Tire Balancing
There is a tire sale happen every year, but if you want the best deal possible, you can shop in April or September. You can also search on online stores to compare the prices and to decide where to buy new tires.
Online tire retailers are an excellent source for affordable tires. You have many selections that make it easier for you to find out to how much does tire balancing cost and their packages. Online tire prices are very competitive than local stores. You will always have an option on dealing with wheel balancing services. Be careful on the other offers of some retailers and technicians. Be mindful of the quality of
the product and the services they offered to avoid wasting money. It would be better if you have already a trusted auto center that would offer you excellent services in tire balancing.
But if you have a membership at a warehouse store, that would a great chance to save you from expensive wheel balancing cost, it could also be your ticket to affordable wheels. You can look on their website for a bigger selection and enjoy shopping.
There are also warehouse stores that you can shop even if you don't have a membership. You will just pay an extra 5-10% surcharge to do so, but it may be worth it if you find a good deal.
Tire manufacturers may put out rebates all the time. You must stay on top of the latest offers by visiting their page regularly.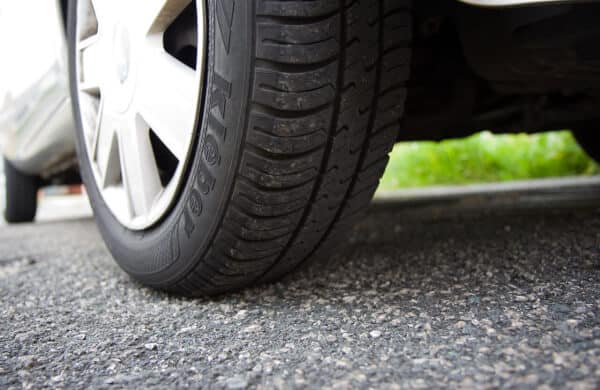 Find Cheap Tire Balancing

 S

ervices
We had compared the packages offered by some of the largest mass merchandise retailers in the insdustry, and we found out that the best package comes from the following retailers:
Sam's Club is on top of the list. Their club members can buy a tire installation package for $16 per wheel. The main attraction of Sam's Club tire installation deals and the main reason for its being top in the ranking is the 24/7 roadside tire-change services that is always available for two years after the date of purchase.
Costco has the second slightly less expensive set of deals components. Costco members can purchase tires at a store or online. The installation deal is priced at $17 per tire and also covers mounting,  nitrogen tire inflation,  new rubber valve stems, and old tire disposal. Also, their buyers are allowed to rotations over the tire's lifetime, pressure checks, flat repairs,  a road hazard warranty and inflation.
Walmart lands at the third place with — $18 per tire — The package is less reasonable than that offered by its two top competitors. It includes valve stems, lifetime balance, rotation after every 7,500 miles, extra a lug re-torque after the first 50 miles and mounting. Another $10 per tire buys the road hazard warranty. Limited warranty for is also available for individual tires.
Finally, the last one is Sears. It can be paired with an installation package costing $20.49 per tire. This pacakage lags the others on price and is far less inclusive, it includes just new valve stems, mounting, tire rotation, lifetime balancing and multi-point inspection. Road hazard and brake evaluation warranty can be an additional cost.
If you can't find the retailers mentioned above, you may check online discount vendors.