Have you visited your trusted automotive repair shop lately? Have you had your tires checked for any damage or misalignment? Have you asked for a tire rotation service? Well, your mechanic sure is hoping for three yeses.
Tire rotation is one auto service that is usually taken for granted. Sadly, some car owners do not find it important to their vehicle's maintenance and think it is just another addition to the growing car maintenance cost.
Is this service really that expensive? How much does tire rotation cost?
On a good estimate, the cost to rotate tires runs from around $20 to around $80. This price range is already good for all four wheels so on average the tire rotation price costs around $2 to $10 per tire.
If you notice, this type of repair is a lot less costly. However, tire rotation should be more frequently done unlike other maintenance services.
Practically, this should be done every 7,500 miles so that you can ensure the over-all safety of the vehicle. Religiously having them checked can prevent early wear and tear from too much use.
Why Tire Rotation is Important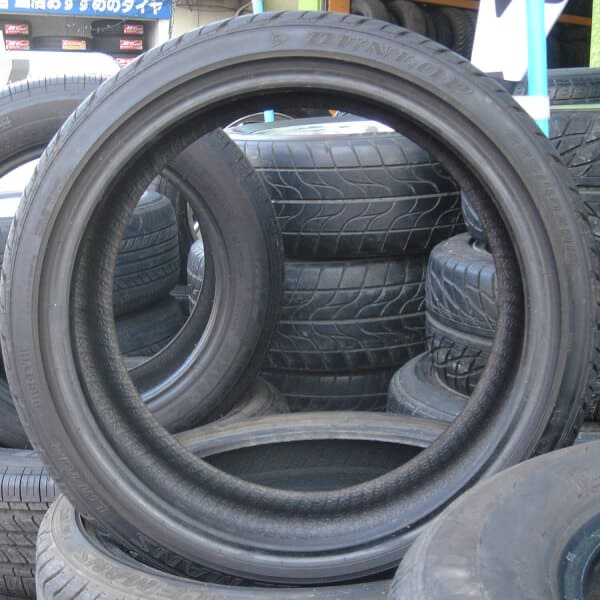 As previously mentioned, tire rotation is one of those maintenance repairs that are taken for granted. Some people go on and on driving everyday not worrying whether their vehicle's tires are still properly aligned or not. The thing is, having them unevenly worn out could be dangerous.
In a nutshell, the rotation is done by moving the tire from one wheel to another either from left to right or vice versa or diagonally. Both the front and rear tires experience wearing out, but they are damaged at different rates. The rear tires only follow the lead of the front tires, so it can turn out to be more uneven.
This can happen each time you turn a corner or skid at a traffic light, so it is only essential to maintain the tires' balance. You do not want to have your tires replaced sooner than you expected because that would only mean either of two things: you drive a bit recklessly or the quality of tires used by the vehicle manufacturer is substandard.
Replacing them miles sooner can also mean spending double. Plus it only gives you the trouble of having to spend time out of your busy schedule to see your mechanic or visit the repair shop.
Doing It Yourself
There isn't any huge difference between doing the rotation yourself and handing the job over to an auto expert. The tools to be used and the procedures should be just the same. What will differ is the overall tire rotation price of course.
If you do this on your own, you do not have to spend a ton of money, unless you need them completely replaced, of course. For a DIY, you will only have to spend on the tools or equipment necessary to remove the tires. 
Three key things that should happen during a tire rotation were noted by Big O'Tires. This could be very helpful and can serve as a guide especially if it will be your first time to do this.
The key things are as follows: First, you ensure that all tires and wheel parts are removed carefully and moved to another position. Second, make sure the air pressure is checked and adjusted as necessary. And third, make sure the brakes are checked if they work properly even when the tires are removed.       
Asking for Professional Help
Meanwhile, if you do not have the luxury of the time to do this project on your own, you can always just seek the help of your trusted mechanic. Call him or pay him a visit as soon as you notice that your tires are getting uneven.
If you do not have a contact, you can always ask for a friend or family member's referral. At least you will not have to worry much about leaving your car. However, it would still be best if you will be there to see the work being done so that you can do it yourself next time, and so you can be sure that the mechanic is not damaging the vehicle.
If you want to be more meticulous (there's nothing really wrong with that), you can check on your mechanic's background by making sure he is certified and accredited. You can do this by logging in the mechanic's name or the repair shop's name on ASE or Automotive Service Excellence's online search engine. An ASE-certified mechanic sure is highly credible compared to those who are not.
Here are some of the most well-known auto repair shops that you can call up instantly to answer to your tire needs.
Your Mechanic has a number of branches scattered all over the different states that you can visit. They offer a 12-month and 12,000-mile warranty for most of their repair services. For a tire rotation service specifically, they charge a labor cost starting from $70 to around $100 at most. If you wish to have a home service, you may call up their hotlines published on their website.
Midas repair shop also offers these types of services at low rates. The cost to rotate tires for this shop starts from $50 only. Their maximum labor charge is around $120.
Pep Boys is also offering great deals especially this holiday season. If in case you need actual replacement of the tires due to wear and tear, you may want to purchase the parts online with a discount of 10%. You only have to sign up your own account on their website so you can place your order.
But if you are only after the rotation, they charge a labor fee of a minimum of $15 to a maximum of $100. This rate comes with a 6-month warranty.
Lastly, there's Mr. Tire that charges a very cheap labor fee of only $30 to $70.   
How much does tire rotation cost? Know all these convenient options.