Our hair is one of the many things that can be styled in various ways. Whether your hair is long or short, you can do anything with it. One of the most popular hairstyles for any hair length and type is tree braids. For those who are not familiar with it, tree braids are hair extensions with small, tight braids that add volume and length to your current hairstyle. They are popularized by African Americans and are still highly worn today.
As previously said, tree braids can be done on any type of hair, but they work best if your hair is naturally thick and kinky just like the natural hair of African Americans. If you want to achieve this kind of hairstyle, salons are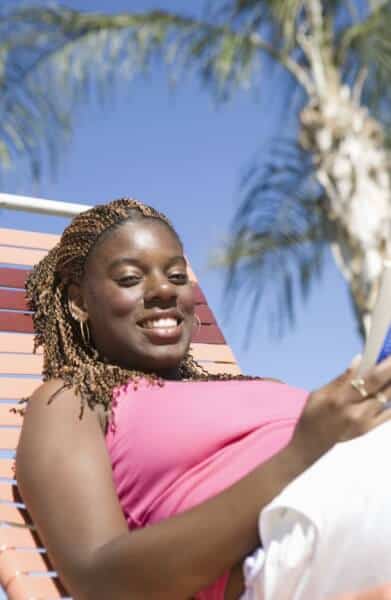 the best place you can go to. As such, how much do tree braids cost?
Average Cost of Tree Braids
The average cost of tree braids is around $170, with actual costs ranging from $50 to $325. The tree braids price significantly depends on the needed number of braids, the method of braiding, and the hairstylist doing the job. A partially done tree braided hair can run from $50 to $100, while a full braided service is more expensive, costing about $200 to $325. Moreover, the tree braids cost also depends on the location and whether the customer is a kid or an adult.
Tree braids take four to five hours or more to finish, depending on the style and length of hair. Once complete, they usually last eight to 10 weeks before getting a re-braiding session. In that regard, let's take a look at the prices offered by some beauty salons.
The price of tree braids at Hair By Susy in Brooklyn, New York starts at $30, which is the price of mini tree braids. Tree braids with a cornrow style are, at least, $275, while the most expensive option is the tree braids micro singles at $875.
Based in Kansas, Missouri, Natural Hair Braiding, Locks & Twists by Shawna offers normal tree braids and cornrow tree braids at $85 for kids eight years old and below $110 for adults. Another salon in this city is Your Natural Image Natural Hair Care Salon where you can get tree braids for $150 to $200.
Nana's Hairbraiding salon in Boston, Massachusetts and Fayetteville, North Carolina has a wide range of tree braid option. It offers two types of tree braiding styles: cornrows and single laces. Tree braid cornrows come in 11 sizes, and the price ranges from $165 to $265, with tree braid cornrow size 1 as the cheapest. Meanwhile, the single laces have eight sizes, having a price range of $185 to $255. However, you have to pay an additional $15 for the shampoo and deep conditioning service or a hot oil treatment.
DP Hair Visions, a beauty salon operating in Portsmouth, Virginia, provides tree braid cornrows at the cost of $165 to $200. The price gets more expensive if you want to have individual tree braids, ranging from $180 to $260. Prices can still vary based on the customer's current type of hair.
A'Kiyia's Natural Twist & Hair Braiding in Kennesaw, Georgia offers a tree braiding service starting at $180. However, the salon does not do a cornrow style. It only provides a crochet weaving tree braiding.
Additional Costs
Although the prices above are not the same, they give you an idea on how much you can budget for your tree braid session. Aside from the typical tree braids price, there are additional costs that you need to take note. These are the following:
1. Hair extensions. These have separate prices. Whether the extensions are made of natural human hair or synthetic hair strands, you can expect to pay around $7.50 to $15 for adults and $7.50 for children. But you can bring you hair extensions and save yourself from spending higher service cost.
2. Tipping. If you are having tree braids at a beauty salon, hairstylists expect to receive a tip after completing their work. Despite not being mandatory in the United States, according to TripAdvisor, the usual tip for barbers and hairdressers is around 10 to 20 percent of the total service cost. The surprising thing is that a 10 percent tip means the customer isn't that happy with the service, 15 percent is fairly acceptable, while 20 percent is outstanding.
Factors Affecting Tree Braids Price
After giving you estimated prices of tree braids, here are factors that significantly affect the costs of such hairstyle.
1. Time. To ensure the quality of tree braids, it is ideal to have them done by a professional hairstylist. If you are doing them on your own, it may take you longer hours to finish. Tree braid experts can do the braids within three to five hours, but they can take more hours if they find the hair to be difficult to deal with. As such, longer time means higher cost to pay.
2. Experience. Apparently, hairstylists, who are highly knowledgeable and skillful on tree braids, generally charge higher rates than amateurs or less experienced stylists do. But it's not always the case. There may be amateurs who have impeccable skills but only ask for affordable fees. You just have to look around and find someone who can do the job at reasonable prices.
3. Styling. Tree braids also come in different styles. The more complicated tree braid style you choose, the more expensive the cost can become. The styling is also affected by the type of hair extensions you select. Synthetic extensions have many restrictions, so complex styling can be difficult to do. If possible, apply a tree braid style that does not compromise your preferences.
4. Type of Hair Extensions. The last but not the least factor is the hair extension type. This article has already mentioned the two types of hair extensions, and they are human hair and synthetic hair, but how do they affect the tree braids cost? Well, human hair strands are more expensive than synthetic hair extensions because the former is more durable and can be styled with no limitations. You can buy a synthetic extension with different color and texture, but it is difficult to apply different styles to it. You can't curl, heat, or straighten it.