When you hear the word Europe, you will probably imagine the Eiffel Tower in Paris, Stonehenge in England, the Colosseum in Rome, the Acropolis of Athens, and the Neuschwanstein Castle in Germany, to name a few. In a nutshell, there are so many places to visit and things to experience in Europe. On this note, how much does a trip to Europe cost these days?
Cost of a European Trip
Apparently, it is very challenging to give a ballpark estimate for any travel expenses since there are a lot of things to consider. Europe trip cost is no different. You have to factor in the number of days you will be staying, the cost of airfare, the choice of accommodation, and your itinerary, to name a few.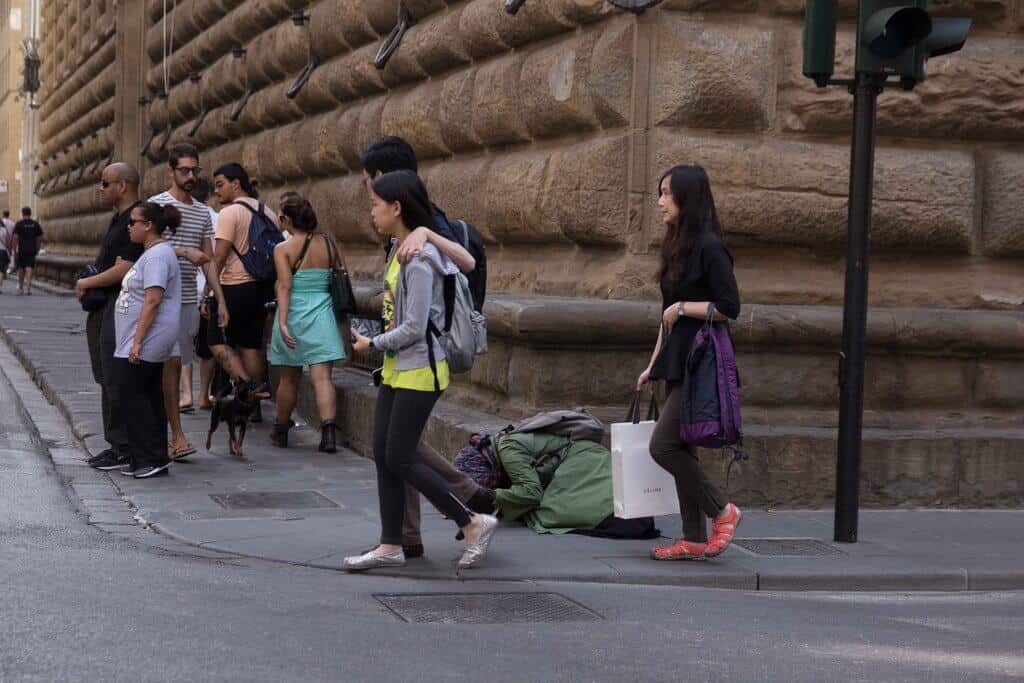 However, $5,000 for five to seven European countries for a month would be a decent estimate for a solo traveler. This could even be way too much if you spend more time in the eastern part of Europe.
Cost Breakdown
Since the cost of a European trip varies based on different factors, let us assume that you are traveling alone. With that said, here is the cost breakdown for the trip, with an emphasis on individual costs so you can adjust your budget based on how much you want to splurge.
The cost will depend on where you are flying from, your country and city of destination, and which airline and seat class you choose. A round trip ticket from the US to London, like Heathrow-JFK round trip economy class by British Airways for the month of June, sells for around $650. However, it costs way more at Delta Airlines for the same flight details at more than $2,100.
If you want to get the cheapest rates, fly around in the winter months when airfare prices can be as low as $200 to $400.
The cost of accommodation depends on where you want to stay. You can choose among dorm beds, hostels, or hotels.
The expenses may range from $10 to under $100 per day, with hostels being the most affordable at $10 to $15, obviously. On the other hand, cheap hotels in France, for example, can range from €22 to €75, or around $27 to $91 per day.
Restaurants in Europe can be a bit expensive. However, there are cheaper options like food stores, fast-food restaurants, or cafés that offer affordable meals, as well as, bars if you want to drink.
For this part, you can spend at least $30–$55 per day if you are willing to not overindulge.
Day trips and attractions
These include entrance fees to museums and other must-go tourist destinations. Most of the museums are free, but those with entrance fees range from $10 to $20.
In the Netherlands, the Van Gogh Museum has an entrance fee of €10, or around $12.19 for students, and €19, or around $23.17 for adults. On the other hand, Anne Frank House charges €14 for adults, or around $17.07, €7.00 for 10 to 17-year-olds, or around $8.53, and €1 for 0 to 9-year-olds, or around $1.22.
One important aspect of traveling overseas that people might overlook when calculating how much it costs to go to Europe is transportation. When roaming around, you will need to spend on bike rentals, taxis, bus, and train fares. However, the prices vary from place to place.
If you are planning to do some train-hopping in Europe, purchasing a Eurail pass would be more convenient and cost-efficient. It is a single train pass that allows you unlimited travel to any participating train network within Europe within a certain number of days or months.
The cost of a Eurail Global Pass ranges from $226, which can be used for four days within one month, to $826, which can be used for three months straight.
The price of drinks in Europe can be costly. It is not even uncommon to find beers costing more than €5 each or more than $6.
However, organized bar tours are everywhere and can offer very affordable prices, usually between $10 and $15. If you add unlimited drinks, then, you can add around $10 to $15 more.
Basically, every big city in Europe offers pub crawls; the ones in Budapest being highly recommended. One reason for that is the abundance of ruin bars, which are some of the capital's unique features.
Shopping for gifts and souvenirs
Answering the question of how much does it cost to go to Europe wouldn't be complete without some shopping on the side. Europe has so much stuff to offer tourists, such as postcards, magnets, keychains, t-shirts, figurines, snacks, and chocolates, to name a few.
So, if you enjoy buying gifts and souvenirs, then, it is ideal to bring enough for this kind of memento. You can at least have a budget of $230 and you are good to go.
Europe's World Wonders and Centuries-Old Universities
When it comes to attractions that you need to see in real life, the European continent takes pride in its fascinating natural world wonders, which have been mysteriously built or shaped for so many centuries.
It houses extraordinary skyscrapers and other man-made structures dating back to classical times. It has palaces, castles, towers, bridges, sacred buildings, and even centuries-old institutions that have become famous all over the world.
A few of its world wonders, which you will surely be tempted to visit, are the following:
The Athenian Acropolis, Delphi, Mount Athos, and Santorini in Greece
Aletsch Glacier in Switzerland
The Alhambra and La Sagrada Familia in Spain
The Atomium in Belgium
The Eiffel Tower, Louvre, and Versailles Palace in France
The Giant's Causeway in Northern Ireland
Hieronymites Monastery in Portugal
Cologne Cathedral in Germany
The Colosseum, St. Peter's Basilica, and Leaning Tower of Pisa in Italy
The Oresund Bridge, which connects Denmark and Sweden
Stonehenge in Great Britain
Buckingham Palace and London Eye in England
Sistine Chapel in Vatican City
You can also visit some of the oldest universities in the world that are in Europe. These include:
University of Bologna in Italy: year 1088
University of Vienna in Austria: year 1365
Uppsala University in Sweden: year 1477
University of Copenhagen in Denmark: year 1479
University of Valencia in Spain: year 1499
Do You Need Visa To Go To Europe?
US citizens do not need to obtain a visa to travel to European countries that are members of the Schengen Area. As such, you are allowed to stay for up to 90 days in any of the 22 member countries comprised of:
Austria
Belgium
Czech Republic
Denmark, Estonia
Finland
France
Germany
Greece
Hungary
Iceland
Italy
Latvia
Liechtenstein
Lithuania
Luxembourg
Malta
Netherlands
Norway
Poland
Portugal
Slovakia
Slovenia
Spain
Sweden
Switzerland
However, there are some exceptions to this, as not all US citizens and US residents are allowed to enter Europe visa-free due to a couple of circumstances. Here are a few of those who need to get a Schengen visa:
If you are a holder of a US passport but have been previously denied entry to Europe.
If you are living in the US but are a national of a country that is required to secure a visa prior to entering Europe.
Please note that the fees for the Schengen visa are the following:
Adult – $70
6 to 12 years old – $41
Below 6 years old – Free