Why do we always squeal at the bride? Yes, she may have spent months looking a gorgeous gown, veil, makeup, flowers and anything to look pretty on her wedding day. But is there any news on the groom? Although they don't have any flowery veils or frou-frous, men's attire and having the groom looking chic is likewise significant.
Or how about that one time in prom where the school photographer has to take photos of the best-dressed girl because she wore a red mermaid gown? Nobody noticed that her prom date was equally lost and confuse in looking for the perfect suit.
In reality, nobody takes a good look at men's outfit because it's just a black, white or gray all over from head to toe. Why can't anyone believe in that?
Finding the right tux is equally important to guys. And to find the right tux, they have to squeeze in what their budget can work on. It'll come to a man's mind, walloping him hard with the question like, "How much does it cost to rent a tux?"
Why Rent Than Buy a Tuxedo?
The best answer to that is because you don't have the money to buy the real thing for the occasion. Plus, if you're that type of person who doesn't go to parties quite often and see no fitting reason to wear a tux anytime soon, renting is the best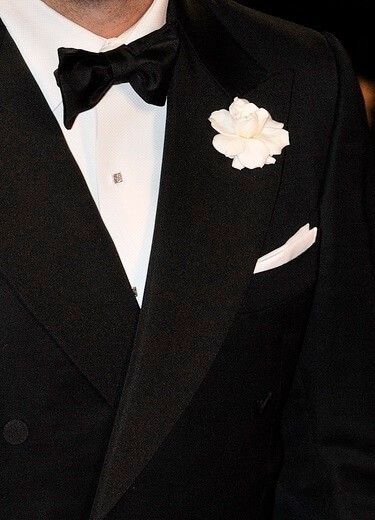 option. Besides, fashion styles change over the years. If you can just rent, at least you get the tux of the latest trend!
Average Cost of Renting a Tuxedo
Of course, prices differ according to the brand, quality, material and the shops that rent the tux. Here is some tux rental prices gathered from different businesses.
• Men's Wearhouse Tuxedo Rental. With 700 stores across the United States, men, mother's or uncles can walk in expect to see designer tuxedos in line. Individuals can avail Vera Wang's or Joseph Abboud's tux for $229.99. Joseph Feiss designer suits can be availed from $129.99 to $149.99. Meanwhile, a Pronto Uomo style will get you for $187.49 and Calvin Klein for $189.99.
And don't you know your little man can have his suit there too? Tuxedo rental cost for boys is at $59.99.
The store even lets you customized your looks and accessories for around $150 to $200. And if you get to avail their perfect fit rewards, your rental will cost $30 less.
It gets sweeter that with five paid rental packages, you get to choose whether you want your next rental for free or getting a free suit worth $600. For 10 paid rental packages, you choose if you want your next two rentals for free, or having your next rental free that comes with a free suit to call your own.
• Larenas Tuxedo Rental. Tux rental prices of Larenas start at $59. They are quite known for their affinity to have plenty of special discounts. For example, their Cotillion Tuxedo Rental Special only costs $79.99 against the standard of $105 in December.
Regular rental prices are at $89.99 to $109.99 which includes a coat, basic pants, basic shirt, vest and tie and basic formal shoes. Accessories are an additional cost.
Larenas has a Free Tux for the Groom special if there was a transaction of a minimum five full price paid rentals including coat, pants, shirt, tie, and damage waiver to qualify for the free tuxedo.
• Jo's A. Bank Clothier. Tuxedo rental costs start at $89.99 and could go up to $200. Their tux for sale will cost about $400 to $900. Rental prices will lessen the purchase cost around 50% to 70%.
Suit rentals for little boys are offered at $59.99.
If you have a Bank Account Rewards Program Membership, you are entitled to have $30 off in your rentals as well. And for every 500 rewards point earned, a $50 rewards certificate will be available to you.
At least, these costs will let you estimate the given tux rental prices around clothiers. In an article by the Wedding Stats, the average cost to rent a tux is $196. Designer tuxes can go about $500.
Additional Fees When Renting a Tuxedo
Don't forget to save in your budget a pay being readied in case some hidden charges might incur. These costs include rush fees, damage costs, deposit fees, and alteration costs.
• Men's Wear will charge a $20 rush fee in the total bill of your rental if you have reserved the tux in less than 14 days. They also have a penalty fee of $20 in case you return the tux quite late. This fee is charged each erring day.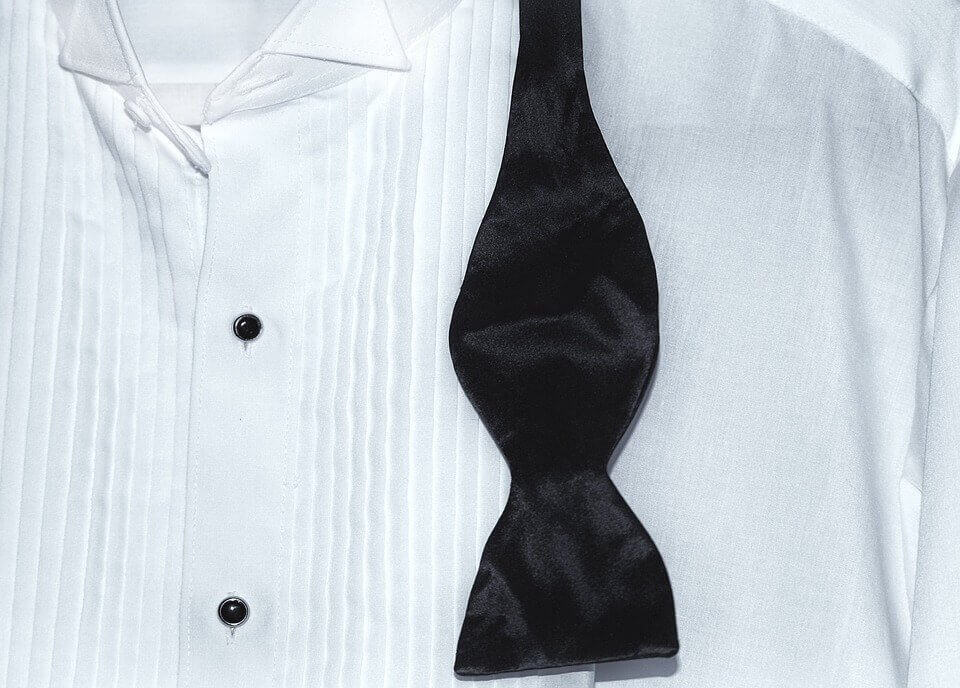 A deposit fee of $20 for an individual to reserve the tux during the day of the fitting and a group fee of $40 is billed when you book for parties or weddings. If the tux got damaged, $8 would be included in the total cost of the rental.
• Larenas require a deposit fee of $50, or 50% for prom tuxedos, and will incur charges over additional accessories like cuffs and links around $5 to $10. Larger coat sizes will pay an additional of $5. A rush fee for $20 will also incur.
• Jo's Clothier has a deposit of $40 for groups and $20 for individuals. Similar to the two businesses above, it also has a rush order fee, a late fee and style change of $20. Damage fees will cost you $10.
If you have noticed, three samples were given to enlighten you that the average tuxedo rental cost runs around those price ranges. That saves you from asking, "How much does it cost to rent a tux?" The price varies, but it runs on a national average cost.
Someday, people will get to see how vital men's wear are. If girls have a hard time comparing two dresses that look the same, one can say that guys, too, have these issues when looking at both tuxedos.