Typhoid, or also known as typhoid fever, is a serious disease caused by the bacteria called Salmonella Typhi.  It is usually passed on to a person through the intake of contaminated food or water.  It can also sometimes be transmitted from one person to another when one is a "carrier" of the disease.
According to the CDC or the Centers for Disease Control and Prevention, there are an estimated 300 to 400 cases of typhoid fever in the United States per year.  Most of the infections involve those who have traveled to countries outside the United States; specifically to countries in Latin America, Asia, and Africa.  It is always advised by the CDC that when traveling to these countries, one should consider getting vaccinated against typhoid fever.
Average Cost of Typhoid Vaccines
Now a typical typhoid vaccine cost would usually range from about $85 to $300.  This includes the cost for the initial consultation, a follow-up consultation to administer the vaccination, and the cost of the typhoid vaccine.  An initial consultation fee costs about $15 to $100, depending on a lot of factors – from patient history to activities and itineraries planned during the travel.  Whether the clinic you go to is publicly or privately run is also another factor that affects the consultation cost.
It is during the initial consultation that information about one's vaccination history and travel details are discussed.  This is also to determine the manner by which the typhoid vaccine is to be administered – whether it is given orally or injected.
For more information about the types of typhoid vaccines, please see below:
Oral. This comes in four doses or capsules.  The capsules are taken an hour before a meal, one capsule per day, taken every other day with lukewarm or cold water for a week.  This should be taken a week at least before travel date.  A booster shot is every five years.  These capsules, according to a list published by Atlas Immunizations, are at $85.
Injectable. This type is also called an inactivated typhoid vaccine.  One dose of this type of vaccine is given at least two weeks before the travel date.  A booster dose for the injectable version is for every two years.  Typhoid injection price is at an average of $75.
Both the oral and injectable typhoid vaccinations, however, are priced differently depending on which clinic one goes to.  For example, on a price listing published by the Washington Travel Clinic, both the injectable and oral vaccines are priced equally at $100 while publicly run clinics would normally price these vaccines relatively lower.  Some healthcare insurance companies also cover travel vaccinations.  Read on for further discussions.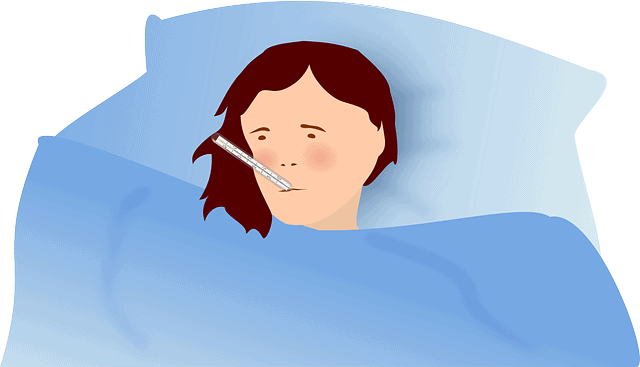 Factors Affecting Cost of Typhoid Vaccine
Location.  One of the main contributors to a typhoid vaccine cost is the patient's location.  In a recent report by Amino, it was found that Pittsburgh, Memphis, New Orleans, Detroit, and Nashville have the five lowest median rates for typhoid vaccines, with overall prices ranging from $158 to $164.  The cities however with the highest median rates are Charlotte, San Diego, Boston, Minneapolis, and Portland, with total average prices ranging from $237 to $253.
It should be safe to say that a city's population affects both the typhoid injection price as well as the typhoid oral vaccinations.  This is for the reason that the bigger the city, the more options there are when it comes to clinics that make the vaccines available.
Your Individual Health Plans.  Most insurance companies do not cover travel vaccinations but should your health plan cover, both the typhoid injection price and the cost of the orally taken capsules have considerably lower prices.  However, one must always be prepared to shell out of your pockets the amount paid for the copay.
It should be noted however that quite a number of these health plans do not cover vaccinations for typhoid fever as they see it as unnecessary.  It is advised that prior to getting vaccinated, one must reach out to his/her health insurance provider to know if typhoid vaccination is covered.
Post-Vaccine Costs.  There comes a time when after the vaccination procedures, one may experience side effects to the vaccines which would include low fever, headache, nausea, vomiting, diarrhea, and/or mild skin rashes.
Although the side effects of typhoid vaccinations do not result in death or serious illnesses, the cost of pain relievers and other remedies to address these side effects would still pile up on top of your total cost.  Add to that is when there comes a time you need to call a doctor to have the side effects checked.
Additional Costs
Side effects like skin rashes can be addressed by a tube of relief rash cream which is available at Amazon.
There are also numerous remedies for diarrhea which may come in the form of chewable tablets, caplets, or liquid in mint flavor;  extra strength gel tabs and migraine headache sticks to get relief from headaches, all of which can be purchased at Amazon with just a few clicks.
In summary, the total cost of a typhoid vaccination would be from a low $75 – $85 to a high $200 – $300, depending on the type of typhoid vaccination, plus an additional $3 to $10 should there be side effects that need treatment.
Below is a comparative summary of such costs:
Injectable/Inactivated Typhoid Shots:
| Item | Lowest Price | Highest Price |
| --- | --- | --- |
| Initial Consultation | $15.00 | $100.00 |
| Vaccine Cost | $60.00 | $100.00 |
| Follow-up Consultation | $10.00 | $85.00 |
| Total Cost | $85.00 | $285.00 |
Note that in the illustration above, the follow–up consultation which refers to the administering of the typhoid vaccine shots add a cost of about $10 to $85.
Oral/Live Typhoid Vaccines:
| Item | Lowest Price | Highest Price |
| --- | --- | --- |
| Initial Consultation | $15.00 | $100.00 |
| Vaccine Cost | $60.00 | $100.00 |
| Follow-up Consultation | NA | NA |
| Total Cost | $75.00 | $200.00 |
The above illustration does not have cost for a follow–up consultation as there is no need for a doctor to administer the vaccines due to the vaccines being orally taken.
Shopping for Typhoid Vaccines
Websites such as that of Travel Clinics of America make it easier for you to locate a travel clinic in your area. Just key in your zip code or city name and the site provides you with a wide array of travel clinics to choose from.  You may also choose to search by the state you are from just by clicking on the listing at the bottom of the page.
A pharmacy locator can also be found at bigapplerx.com where you encode your zip code and the state you are from and it gives you a list of pharmacies where you can check and compare price lists.
Vivotif capsules which are taken orally are priced lower when bought for more than one person. Four capsules at Costco are priced at $66.20 while eight capsules would cost $125.  You save $3.70 if you buy for two.  This is only true though if you are traveling with another person.  You can also find the nearest warehouse via their warehouse locator.
You may also take advantage of publicly run clinics in your area. The Norwalk Health Department in Norwalk, CT lists the injectable vaccine at $105 and the orally taken one at $60.  The Long Beach Department of Health and Human Services offers a wide array of services related to making sure you remain healthy during your travels including discussions on safety tips for travelers.  They also issue vaccination certificates.  Typhoid vaccination cost is at $40 for the consultation fee plus the cost of vaccines.  If warranted, a follow-up fee of $18 is added to the cost.
Additional Information
While the typhoid vaccinations do not ensure 100 percent protection from typhoid fever, one must realize that there is never a better alternative than to have oneself vaccinated.  And even if a typhoid vaccine is only about 50 to 80 percent effective, one must still be careful with food or water intake and should always be wary of how and where food is prepared.
The CDC also listed some precautionary measures to avoid contracting the disease:
Regularly wash your hands
Never touch your eyes, nose, or mouth unless you are sure that your hands are clean.As much as possible, avoid close contact (kissing, hugging). Do not share utensils with infected individuals.
There is no alternative to a typhoid vaccine.  Either you choose to shell out $85 to $300 for the typhoid vaccine now or run the risk of getting typhoid fever and ruin your out of the country travel experience.