Martial Arts are something we perceive as combative sports and can only be practiced by Kung-fu artists or those who honed the craft pretty well. Lately, Mixed Martial Arts are the emerging trend and happen to be the fastest growing sport in the world. MMA includes various martial arts such as boxing, kickboxing, Karate, Jiu-jitsu, Muay Thai, tae kwon do, wrestling and judo.
People have different motives for practicing mixed martial arts training. Some do it for the experience on taking a new sport. Others wanted it because they want to learn a skill. Many come in it for the social interaction for this new trend or are there for physical fitness. And because of this need to meet physical fitness, the desire for some weight loss is another common drive to practice the craft.
An MMA session burns an impressive 500 calories in an hour. Usual activities include calisthenics, strength training, cardiovascular workouts and skills that not only burn calories directly during sessions but also stimulate your body to burn more calories in all activities you have for the day after you've finished your MMA session. This produces substantial weight loss even in your first few weeks of training. An MMMA workout also includes weightlifting as an addition.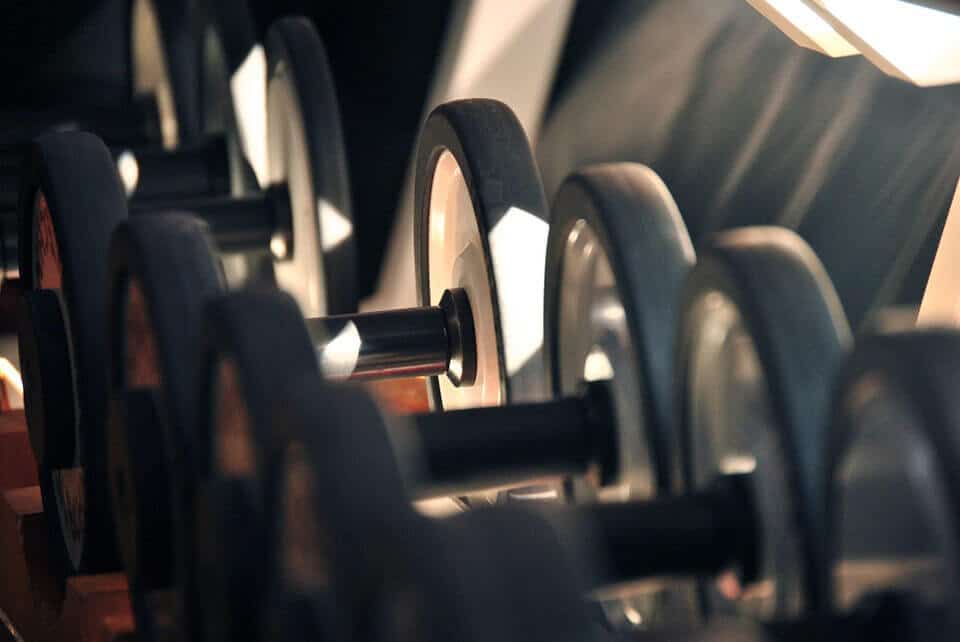 When MMA comes to mind, the one adjunct to it is, no other than, the UFC or Ultimate Fighting Championship. Not to be confused between the two, MMA is the name of the sport, while UFC is the name of the main organization that supports it.
The UFC is the brain-child behind the sport's popularity and they have done a blasting job of tuning the craft up and opening it to beginners who would like to have a future with it.
UFC is the brand name that has become tantamount to the combative sport of mixed martial arts. It opens businesses that are close to this industry. The UFC Gym is the first extension of the mixed martial arts organization that gives athletes or gym goers to learn and practice mixed martial arts with the high intensity or beginning skills of UFC athletes. It is the first gym to merge fitness with mixed martial arts and has opened its doors not only to athletes but to the casual gym goer, or parents who want to get their bodies in shape.
So far, there are around 115 UFC gyms found in 28 states of the U.S. One gym is located outside the United States, and is based in Sydney, Australia. So, if any case you are interested in joining them, you can just drop by to the nearest UFC center and ask how much the UFC Gym membership cost is.
UFC Gym Membership Fee
UFC Gym prices are similar to the prevailing rates of fitness centers and health clubs. They are competitive and make it possible for anyone from an experienced MMA athlete to an average Joe who would like to get a taste with it. Each gym has the state-of-the-art weight training and cardio equipment to help people with the workout. Some UFC Gym prices differ in each location. Below are the average and the most common UFC Gym membership cost used around.
For single registrants, UFC Gym membership prices include an initiation fee of $199.99, which is followed by a monthly fee of $79.99. If you wish to prepay for an annual membership, the amount to be paid is $839.99, which is $120 less if you pay in monthly installments.
If you tag a friend, then, both of you will have to split the $399.99 initiation fee, which is equivalent to twice of the single registration. A monthly fee of $149.99 is up which can save you both $10 if you purchase the single membership. The annual membership of $1,559.99 will save your guts of paying $240 more if it's simply done in monthly payments.
Cancellation is done for free.
As stated above, UFC Gym prices differ with locations. Just prepare the membership fee for an individual of $80 up to $300. Duos can pay $150 to $550 worth initiation fee and monthly fees. Watch out if your local UFC gym offers promotions that allow new members to sign up for a discounted membership price.
Pay attention to UFC gym packages. Fitness packages start $80 monthly and give you extra treat of using their strength and cardio training equipment of the club where you are enrolled in. This membership package also includes free access to group fitness classes. Another one is the Ultimate membership package that is offered at $99 and gives members full access to an unlimited group fitness classes as well as MMA training.
And, since we all perceived that mixed martial arts is a bit hardcore and got beginners to think that they can't do it, everyone is entitled to a free four-day trial as an opportunity to experience the training before making a commitment to practice the craft. You can enter the gym for free, use their equipment and join classes that interest you.
Programs and Classes to Expect at UFC
These group fitness classes include Capoeira, Pilates, basic boxing, various dance and acrobatics and martial arts with cardio and endurance training. Classes for those who want hardcore training are available like wrestling, grappling, sparring, Muay Thai, Judo, Brazilian Jiu-Jitsu and more. These ultimate classes of UFC gym which are designed for advanced gym-goers.
UFC Daily Ultimate Training program is the one most registrants enter to if they would like to try when upon signing up as a member.
Member benefits 
The membership you have acquired will give you access to a group fitness studio, youth training center, grappling room, personal training room, sauna, and kids club. Some UFC centers have full amenity locker rooms, gym store, and cafes.
As a member, you can also have their signature line of supplements called dotFIT, their energy bars.
You can also avail of their customized diet programs and learn recipes made by nutritionists in the industry to help you get fit.