If you haven't heard about what a vinyl car wrap is, it is actually a removable sticker that you use as a decoration for your car, van, or motorcycle. Basically, all types of vehicles you can think of can be embellished with a vinyl car wrap.  In most cases, race car owners use these stickers to change the appearances of their cars, every time they join competitions. There are also companies that place these stickers on their own vehicles whenever they need to advertise their products and services.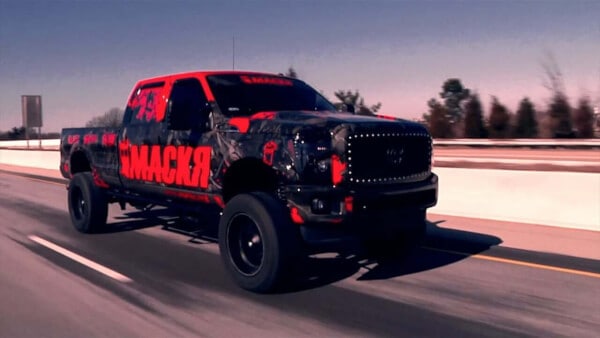 One of the best things about vinyl wraps is that they are easily removed, and they don't strip off the car's paint whenever you remove the stickers. Because of technological advancements, the process of vinyl wrapping has improved over time. And for the same reason, a lot of consumers, nowadays, wrap their vehicles just for fun. Moreover, the cost to wrap a car has also become more affordable than how it was before.
Costs of Vinyl Car Wrap
Although the prices have significantly dropped these recent times, it would still be helpful to answer the question, how much does vinyl car wrap cost?
The vinyl car wraps price for partial wraps starts at $250, while a complete or full vinyl wrap ranges from $2,500 to $6,000. However, the costs highly depend on several factors such as the following:
– the vehicle's make and model
– the type of wrap
– the style of the film
– the features of the graphic design
Let's discuss each factor, and how it affects the total cost to wrap a car.
Partial or Full Vinyl Car Wrap
A partial vinyl wrap only covers certain parts of the car, either the roof, hood, trunk or side panels, making it ideal for companies to invest in mobile advertising. But keep in mind that they don't have the same costs. A roof wrapping, for example, generally costs $250, which is relatively cheap because of its flat surface. The other parts, however, may cost higher than the roof because of having a lot of curves to cover.
Meanwhile, a full vinyl wrap typically covers the entire car or vehicle. This includes the door jams and other parts that are visible outside. Of course, it doesn't include the engine bay since it's an interior car part.
Vehicle's Make and Model
Without a doubt, the size of your car can affect the amount of vinyl needed to wrap the vehicle. You also need to consider the bumps and curves since they affect how the vinyl is being applied. The bigger the size, the higher the costs you need to cover. And the more edges a certain vehicle has, the higher price you pay. With that said, your vehicle's make and model can totally alter the total expenditure you need to pay if you decide to wrap it with a car vinyl.
Between a motorcycle and a truck, it is evident that the latter has a higher price than the former since it has a lot of surface areas to cover and entails more hours to finish the job. Motorcycles only have a few surface to covers, and it's small, so you can expect the to pay a lower price.
Type of Wrap and Vinyl's Style
Vinyl wraps come in various styles, but their production is either pre-cured or digitally printed. If for instance, you have created your own logo design for a certain company, then it is best to have it printed onto a wrap film, but it would cost higher than a pre-cured wrap.
With printed wraps, you still need to spend for the service charge in creating the wrap, adding to the total cost of wrapping the car. Pre-cured wraps, on the other hand, already come in a wide range of colors and textures, and you can just directly place them on your car.
Here are some of the most popular types of wraps you need to know, along with their prices. Do take note that the prices vary based on the manufacturers and suppliers, and they are sold in rolls of five feet wide. Moreover, a mid-sized car usually needs about 300 square feet of vinyl, so you may need 60 rolls to have a full wrap.
– comes in brushed metal, high gloss, or matte finishes
– easily installed on fenders, hoods, interior dash areas, roofs, side view mirrors, and spoilers
– cheaper than an authentic carbon fiber hood
– price ranges from $2.96 to $2.99 per square foot
– most expensive film on the market
– most difficult to apply on the car
– costs around $3 to $8.71 per square foot
– comes with a shiny and reflective texture or surface
– prices run from $1.63 to $3.39 per square foot
– have a dull surface
– cheaper than other types of wraps
– costs can range from $1.89 to 2.95 per square foot
– ideal for those who wish to make their own design for the car wrap
– removable, especially if you want to stick another design onto the vehicle
– occasional wash suffice, but waxing isn't necessary at all
– cheaper than a car painting job
– costs range from $500 to $4,000
Professional Installation or Do-It-Yourself
The costs, which were previously mentioned in the earlier parts of this article, are already the prices you pay for a professional installation, that is $250 to $6,000, and this doesn't include the price of the wrap. Yes, the costs are no joke, but you can always spend lesser costs if you choose to do the project yourself.
You can purchase a car wrap toolkit, which contains the complete tools you need for the work. The best part is that it only costs around $29.99. Also, buy the wrap you want to use for your car, and that's it. You can do the work by yourself.
Let's say, you have a 300-square-foot car. The cheapest vinyl you can buy is the gloss, so that's around $489, while the most expensive type is the chrome, costing about $2,613. Adding the price of the toolkit, the total cost can range from $518.99 to $2,642.99.
Although the overall costs are not that high, you should know that it is tedious and tricky to apply the vinyl wrap to the car. It needs steady hands, appropriate tools, and a lot of patience to finish the work. Dismantling the car should also be done to make sure that the wrap is placed into the panel gaps.