Walgreens has become synonymous with health and wellness for a lot of Americans. Aside from their own line of products, a reliable pharmaceutical line-up, photo services have also become a staple for the store's convenience products.
Film processing which used to be the norm is still available at Walgreens, processing entails a different cost from the actual prints themselves which prices we will be tackling more of. 
Digital cameras have become prevalent, if not the only available format for photos nowadays, because of its convenience and the number of photos a small device can store. Printing out these photos is still a must for everyone. Given the risk of always losing data perhaps through hard drive corruption or even the loss of the devices itself, having hard copies of your precious memories is still a better option of keeping your photos. This is where Walgreens Photo services come in. Walgreens photo prices are very affordable and convenient for everyone. It is available in all Walgreens outlets.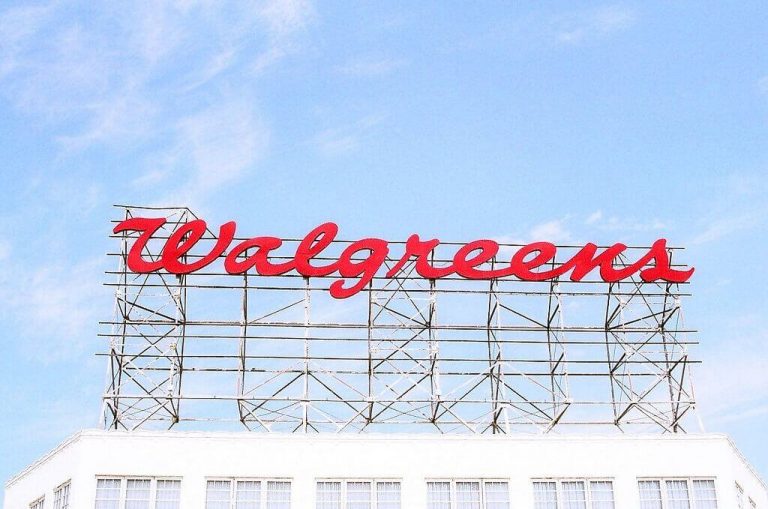 Walgreens photo printing pricing  is determined by the size of the prints. Although film processing is still offered in some outlets, digital prints are mostly preferred nowadays. Walgreens has a downloadable mobile app where you can upload the photos you'd want to be printed and picked up at your local Walgreens store, this offers absolute convenience for customers that no longer have to wait for at least an hour for the processing of their prints. Even beyond this in-store-pick up policy, Walgreens also offers mail delivery of their prints. Take note that photo prints come in a glossy finish for in-store pickup orders. As for mail delivery orders, customers can choose either glossy or matte finish prints, there are no additional costs on whichever photo finish is chosen by customers.
Prints Rate
The most common photo size for prints, which are also the smallest, would be the 4×6 prints. If ordering 50 or less number of prints, the cost would be $0.29 each for in-store pickup. If your order goes from 51 pieces and more, each print would cost $0.20. If prints are to be mail-delivered, prints cost $0.12 each.
Photos that are 5×7 in size cost $2.49 both for in-store and mail-delivery. 8×10 prints cost $3.99.
 Cost of Photo Packs
The store also offers value packs. These are a pack of prints that comprise of the same photo in the same or different sizes. Walgreens photo prices for these packs depend on the sizes and the number of photos in each print. Their Wallet size packs consist of four pieces of wallet sized print of the same photos, these cost $0.99 each print.
They also have a Walgreens Family Pack, this print has 4 pieces of  4×6, 2 pieces of 5×7, and 1 piece of 8×10. This pack costs $4.99.
A premium pack called Walgreens Ultimate Value Pack will consist of 20 pieces of 4×6 prints, 3 pieces of 5×7 prints, 3 pieces of 8×10 prints, and 5 pieces of wallet sets photos- a total of 20 wallet-sized photos. Walgreens photo printing pricing for this pack is very reasonable at $9.99 per pack.
Collage Prints
Walgreens also offers collage prints, these are prints that comprise of different photos in one print. They come in different sizes. The smallest collage print is at 4×6, these cost $0.39
The next size up for collage prints is 5x7s. These cost $2.99 each. This followed by 8×10 sized collage which costs $4.49 each print.
Passport Photos
Walgreens also offer  passport photo services. Walgreens passport photo cost a little higher than other prints as this price also include fees for the actual photo shoot. This is why Walgreens suggest patrons call their local stores before visiting to make sure that branch offers the said service. You can check the contact information of your local Walgreens through this link: https://www.walgreens.com/storelocator/find.jsp?tab=store+locator&requestType=locator&stop_mobi=yes
Passport photo prints will consist of 2 pieces of 2×2 inches sized photos. Walgreens passport photo cost $13.99.
Unlike other photo printing services in Walgreens, you cannot order passport photos online. Take note that passport photos need to follow guidelines that are required for it to be government compliant, however, you can use an online application called Vital Docs, which can verify your photo and later on forward your photo to Walgreens for printing.
Aside from passport photos, you can also get passport application forms from Walgreens, however processing these applications will still be done through USPS.
Other Printing Services
Aside from photo services, Walgreens also offers printing services for other materials. They have printing services for posters sized 11×14 for $10.99, and 12×18 for $12.99. There are also variations to this poster prints. They have something called Collage poster, another one called Calendar Collage poster, and another one called Designer Poster. These poster prints, however, are only available in store at 11×14 inches size, The larger size is only available through mail delivery.
They also have their Peel, Stick & Reuse poster. These are posters that have an adhesive surface at the back which can be peeled and re-attached for re-use. These are available in sizes 11×14, 12×18, and 16×20. Larger sized variations of this poster prints come in 20×30 and 24×36 inches sizes.
Board Prints and Banner Prints are also offered but are only available through mail delivery. Board prints come in sizes 11"x14" , 16"x20", and 20"x30". Banners are offered in sizes, 1×3 feet, 2×6 feet, and 2×8 feet.
Walgreens also offer printing services for photobooks. These photobooks come in 4 variations that have different sizes. Premium Lay Flat Books are hard cover books that have the binding that allow your photobooks to lay flat on surfaces, they come in 11×14 inches, 12×12 inches, 8.5×11 inches, and 8×8 inches. This is a convenient option for families thinking of ways to preserve their memories but has no time to collage photo collections or even scrapbooking. These photo books' cost range from $24.99 for the smallest, up to $59.99 for the largest. These are also available for Same-Day Pickups.
For photos and printed materials that are for shipping, these are delivered via USPS through standard delivery,  or 2-day expedited, as well as overnight rush delivery.