With Walmart's massive popularity, you might have considered having a franchise of the biggest company in the world in terms of revenue. That said, how much does a Walmart franchise cost?
Walmart Franchise – Is There Such A Thing?
Actually, there is no such thing as a Walmart franchise per se. All of its superstores and branches are company-owned and operated. However, you can still have the chance to "own" part of it if you buy some of its stocks.
Another option is getting a franchise of other businesses that you can put up inside Walmart's one of many stores. That's the closest that you can get to having a business connected to the retail giant.
Further, taking advantage of Walmart's popularity will always be a nice idea. This is by putting up your business in front or inside of its operating stores. However, prepare for large investments since most probably, rentals and other requirements in putting up a business anywhere near a Walmart location would cost a fortune.
Costs of Setting Up a Franchise Inside Walmart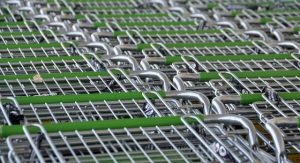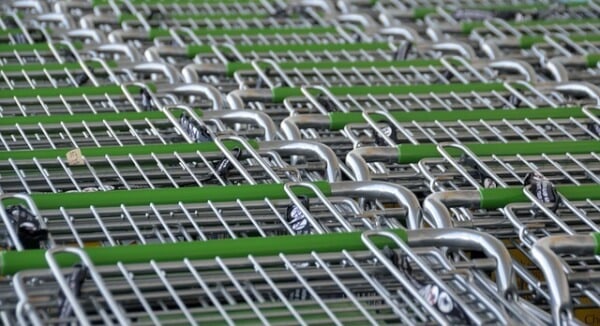 You won't be paying a Walmart franchise startup fee. But, as previously pointed out, just being mentioned in the same breath as Walmart would be a huge advantage for your business.
The benefits of setting up a business inside the many stores of the company include:
A captured market
Less competition
High-traffic location
Note that Walmart would help you find a strategic location under its roof. This assistance would definitely have a positive effect on your business as you will most probably be placed where foot traffic is very high; making Walmart's loyal clientele notice your business, and hopefully, patronize what you have to offer as well.
The majority of franchises' startup costs range from $50,000 to around $200,000. The lowest price, on the other hand, is $10,000, while the most expensive could reach up to $5 million. The specific types of business and their prices include:
Home-based or mobile concept: $10,000
Fast food restaurants: $250,000 to $1 million
Full-service restaurants: $750,000 to $3 million
Auto repair and maintenance facilities: $200,000 to $300,000
Aside from the startup costs, you would also need to settle the franchise fee. The payment would allow you to use the franchisor's brand and to receive assistance with setting up your business.
Franchise fees usually run about $20,000 to $50,000. However, more established brands could charge as high as $100,000 or more if you are getting a master franchise or the kind where you solely have the right to supply for a particular area and not just one store.
Fast Food Franchises
Some of the most popular and most profitable franchises found inside Walmart stores are McDonald's, Dunkin Donuts, and Subway.
The following are some pertinent information regarding the franchise of these fast food establishments:
McDonald's
Initial

McDonald's franchise

cost of $45,000
Startup cost of around $1,314,500 to $2,306,500 (40% must be paid in cash and the balance through financing)
Monthly service fee equivalent to 4% of gross sales
Franchise term is typically 20 years for traditional locations
Dunkin' Donuts
Building costs of $19,500 to $580,000
Site development costs of up to $325,000
Initial

Dunkin' Donuts franchise cost

of $40,000 to $90,000
Continuing franchise fee of 5.9% of gross sales
Continuing advertising fee of 5% of total gross sales
Franchise term is typically 20 years
Subway
Startup cost of around $100,050 to $342,400
Initial

Subway franchise cost

of $15,000 (only $5,000 for satellite restaurant)
Ongoing royalty fee of 8% of gross sales
Advertising fee of 4.5% of gross sales
Fill the form below to get personalized quotes and information on franchises you would be interested in –
Additionally, you should comply with the minimum financial requirements of the franchise you wish to venture into. Usually, a company requires a specific amount of liquid assets and net worth before it can consider your application. This is the case with Subway franchise requirements, which have a liquid cash prerequisite of $30,000.
Another establishment that is probably on top of a businessman's mind is a coffee shop. Ever wondered how much does a Starbucks franchise cost?
Unfortunately, the company doesn't offer franchising, unless you live in another country. The best you can do if you're in the US is to open a Starbucks licensed store.
Service Franchises
You can also consider franchises that are serviced-based like Cellairis. The business has an established relationship with Walmart. Its stores offer repair services for mobile devices and electronics.
The cost of buying a Cellairis franchise includes:
Startup cost of around $36,810 for a cart to $373,575 for inline or full-store
Initial franchise fee for a kiosk: $20,000
Initial franchise fee for an inline or full store experience: $25,000
Initial royalty fee for a kiosk and inline: $800 per month or 3% of gross sales
Initial royalty fee for a full store experience: 4% of gross sales
Liquid cash requirement of $50,000 or can obtain financing of at least $80,000
If a particular establishment or its products or services are still not well-known to many, a great way to boost your sales is by putting up a branch inside Walmart. Take the case of Seva Beauty, which specializes in brow shaping, waxing, and facial hair removal.
Startup cost of $55,050 to $212,700

Initial f

ranchise fee: $25,000
Walmart entrance fee: $10,000
According to a franchisee, getting people to patronize its business was a bit hard at first. After all, threading, at that time before it entered Walmart, was not a familiar niche. However, it helped that he has put up a branch in Walmart.
Its location made it easy for customers to enter the store and see what services it offers. It was also an advantage as Seva already had a strong relationship with the retailer company.
Sub Shops Franchises
Aside from setting up a franchise in Walmart, you can also buy sub shops stationed inside the retail store.
One of the platforms to find franchises for sale is BizBen.com. For instance, the website has a list of sub shops in San Diego sold for prices ranging from $34,000 to $375,000. The initial list includes:
YogurtLand: $375,000
Asian Fusion Quick Service Restaurant: $34,000
Upscale Coastal Juice Bar Café: $375,000
Frozen Yogurt and Sandwich Shop: $59,000
Businesses also continue to partner with the retail company. For instance, Philly Pretzel Factory had set up shop in Walmart locations in Virginia in 2014. Five of the retail stores are located in the Richmond area.
The company has been franchising since 2005 and has around 110 units located in Walmart stores.
Another franchise that recently partnered with Walmart is Marco's Pizza. The store is located at the Urbana Walmart Supercenter and has been operating since September 2016.
Walmart Realty
The initial process of acquiring a space in front or inside Walmart includes:
Review the Landlord and Tenant Handbook. You should first ensure that your business complies with general operating requirements.
Review available spaces. Walmart Realty has a list of available leasing space you could choose from. Most rates are negotiable.
Fill out the new tenant business summary form. You should supply the company

with

your franchise details. You would then send your accomplished form to [email protected].
If you have a vending machine, Walmart also offers a space for that. The company's Automated Consumer Services group would make sure you'd acquire a vestibule location that has high traffic.