There used to be a time in American history wherein heating water for daily consumption (e.g. hot beverage, bath, cooking and laundry) was a chore. But thanks to modern technology, water heater becomes readily available enough to accommodate the fast-paced lifestyle of contemporary Americans. It goes without saying that operating the water heater comes at a cost.
According to the US Department of Energy, water heater accounts for about 18% of an average American home's energy use. In terms of overall water volume, American homes utilize roughly around 80 to 120 gallons of hot water every day. When a water heater either breaks down (for some reason) stops functioning as it is supposed to, it often derails the normal way of life as people know it. On top of the cost to keep the water heater running, American homeowners have to occasionally consider the cost to replace water heater long before it malfunctions.
Average Cost For Replacement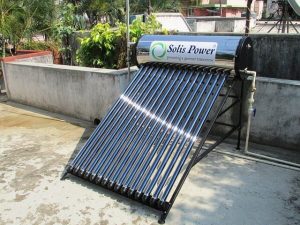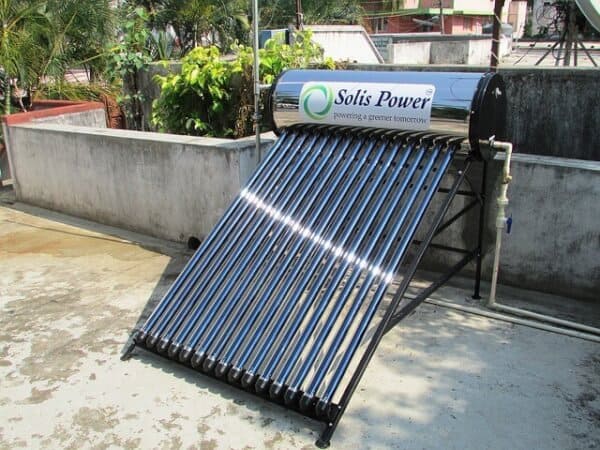 When it comes to the national average water heater replacement cost, there are two varieties where costs vary a great deal. It pays to take note what type of water heater is installed in the house in order to make a keener estimate.
Conventional Water Heater
Conventional water heaters are either age-old storage tank. Although this variety often proves to be spatially cumbersome, they often tend to be relatively less expensive. The cost to replace water heater of this type is anywhere between $300 and $3,500. It is important to take note that the larger the volume capacity, the higher the ballpark price is.
Solar & Tankless System
A higher cost to replace water heater includes solar water heaters and the popular tank-less system. Replacing worn out or defective solar water heater usually costs around $1,000 to $5,000. The tank-less system, on the other hand, entails a cost bracket ranging from $1,800 to $5,000 – from which the total cost is largely determined by the need for upgraded outlet or gas pipe.
Other Necessary Expenses
On top of the projected water heater replacement cost that includes the new unit and labor expenses, there are also costs that homeowners must consider. Before jumping right at the task of scheduling renovation with mechanical services, one must take into account the two main prerequisites of water heater replacement.
Home Inspection
A home inspection is a fundamental step preceding every renovation project. In essence, it gives homeowners a clearer view of the problem involving all mechanical systems inside the house. A complete home inspection assesses the condition of the appliances, plumbing, foundation, electrical system, HVAC system, foundation, roof, attic, fireplaces, and the general interiors and exteriors. A home inspection is highly beneficial, especially if the inspector is a licensed mechanical engineer since he or she can provide a more transparent diagnosis.
The website called Home Advisor reports the average spending for home inspection approximately anywhere around $321. If not for this exact rate, the safest median estimate ranges between $267 and $374. This estimate is based on the 13,591 respondent profiles. One can spend as low as $200 while the highest projected cost for home inspection is roughly around $475.
Water Heater Permit
Another important step to accomplish before beginning the water heater replacement is acquiring the water heater permit. This document provides a legal basis and the approval of the authorities to do important structural modifications based on the local building code.
It is important to take note that different states might have different costs. Case in point: the average cost of water heater permit in Sacramento (California) is approximately $90. This does not include the sophisticated solar water heater. Apart from replacement, the water heater permit is also applicable for new installation or relocation.
Key Features To Take Note
For an average working class American who earns $849 a week, the overall water heater replacement cost is comparatively very expensive. It is imperative that consumers should make every penny of their investment count. When it comes to replacing an old or dysfunctional water heater with a new model, high-cost does not necessarily mean high-quality material. Here are the key features to take note when considering water heater quality, as stated by Consumer Reports:
Warranty
One of the basic elements that consumers should look at is the warranty. Ordinarily, water heaters often have 3 to 12 years of service contract. People purchase a slightly expensive unit that has a longer warranty period. Incidentally, these products have huge burners that accelerate heating performance in addition to the denser insulation that reduces heat loss.
Valves & Tanks
When it comes to choosing conventional water heater tanks, glass-lined tanks are also an excellent choice. They are designed to reduce rust and contribute to the prolonged lifespan of the unit. When it comes to the water heater's valves, brass for drain valves are a highly preferable material since they are sturdier than plastic or polymer.
Anti-Scale Device
In terms of buying comparatively more expensive replacements, one of the key quality features buyers must take note is its ability to reduce residue of mineral scale settling at the bottom of the tank. These scales contribute to the decay of the machine on the inside, hence, slightly shortening its lifespan. Although most expensive varieties guarantee this special feature, it is important to take note that this characteristic is also present in medium cost retail brands – particularly those that have a 12-year service contract.
Digital Display
Another of the most notable features that buyers must account for when it comes to purchasing high-tech water heaters is the digital display. There are two basic advantages one can acquire from units with comprehensive and user-friendly dials and gauges. First, one can monitor the heat levels and other useful information (e.g. timer, pressure readings, temperature and others). Secondly, some units with several knobs and buttons that allows homeowners to customize the machine's operation. For instance, advanced hybrid water heaters feature an option called 'vacation mode.' This programs the water heater for a more efficient energy usage when nobody is at home.