Aging and corrosion of the pipes, changing temperatures, and even earthquakes could lead to pipe leaks and breakage. If left unchecked, it may cause water damage to your property and may also affect the water main and flood the sidewalk. Unlike typical plumbing maintenance, replacing an outdated or damaged water pipe can be time-consuming and expensive, as most homeowners' insurance policies do not cover it. So knowing how much does water service line replacement cost would likely be your foremost concern at this point.
Average Cost of Water Service Line Replacement
The average estimate for water line leak repair costs ranges from $100 to $200 per linear foot. This varies a lot depending on how significant the damage is, the exact kind of repair needed, and several other factors.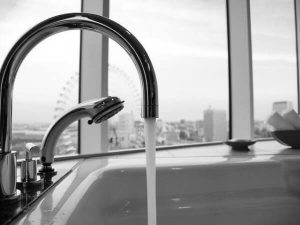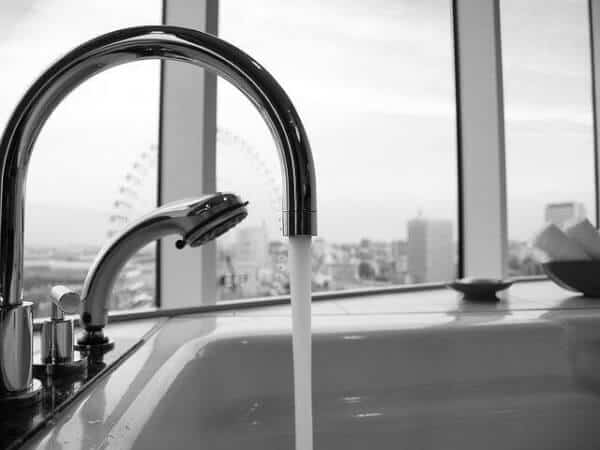 However, repairing very old water pipes might not be advisable as this can only be a band-aid solution to a lingering problem and can be potentially catastrophic if left with just a minor remedy.
On the other hand, water service line replacement costs range from $1,500 to $3,000. Please take note that this pricing is specifically for short installations using PVC pipes and the trenchless method.
To give you a clearer picture of the cost, here is a quick rundown of the usual charges for water service line replacement:
New pipe installation (per foot) –

$50 to $250

Shutoff Valve – $150 to $200
Pipe, faucet, and other fixture repair

s

– $300 to $350
Supplies (fittings, connectors, mounting materials) – $70 to $80

Plumber's labor fee –

20% to 30% of the contract price,

or around

$300 to $900
Additional Costs
As we accept quotations from plumbers or plumbing contractors, we should expect that they will just cover the basics of the project. By all means, clarify with the plumber what the figures cover and what's not.
However, we need to be prepared for some aspects of the project that are likely not included in the cost estimate. Here are some of those:
Access issues – if the location of the damaged pipes is hard to access, it is likely that the plumber or the contractor will need to dig a trench or tear down drywall. Understandably, this will add up to the original estimated cost.
Urgency – the actual price of the project may be affected by how soon you need the repair. Most sought-after plumbers or contractors have their job orders lined up, and letting you cut the line would mean they have to adjust their schedules or have to forgo some projects to accommodate you. This automatically translates to higher charges for the inconvenience.
Sales tax on the materials – price estimates quoted here don't include sales tax yet. Depending on your state or city, sales tax ranges from 0% to 9.47%, so don't forget to add that to the cost of the materials for budgeting purposes.
Permit fees – depending on where the project is located, you may be required by the city's local building department to secure a permit before proceeding. This may cost as little as $30 or as much as $500, which may also be based on the size of the job.
Inspection – it is crucial that the project conforms with the city code's requirements. An inspection is necessary to ensure this. This is typically free in some cities, but some do charge around $150 to $500.
Cost Factors
In general, the main factors that influence the cost are the severity of the problem and the extent of the damage. Other cost factors that impact the cost of service line repair or replacement also include:
Knowing the age of your water pipes could help you determine whether they need repair or total replacement.
Outdated pipes are usually difficult to find and too expensive to repair. A replacement could save you hundreds of dollars in the long run instead of having to make numerous repairs.
Old pipes are also prone to breakage even after repairs, so replacing them is oftentimes the most practical choice.
Length and depth of the line
The installation of pipes is charged per foot, and the longer the line, the greater the cost. Additionally, most water pipe replacements require digging a trench to remove the old one.
But if you want to avoid creating a hole in your yard, you may also opt for a trenchless pipe laying technique. Regardless of whether you dig a trench or not, just remember that as the pipe goes deeper, the price of water line leak repair also goes higher.
Water service line replacement is not like the typical plumbing maintenance. It requires a professional plumber with specific tools and a specialized skill set.
Because of this, a considerable chunk of the total cost will come from labor fees.
The cost also depends on the accessibility of the damaged pipe's location. If the pipe is situated in hard-to-reach areas or is buried too deep, the overall cost of replacing the service line increases.
Other factors, such as the presence of interfering utilities, large tree roots, and even boulders, could also impact the total repair cost.
Signs of a Leaking or Broken Water Service Line
As the saying goes, prevention is always better than cure. If you want to save yourself from spending thousands of dollars on water damage brought about by leaking or damaged water pipes, here are some of the things you can do to detect the problem before it gets worse:
If there's a sudden, unexplained increase in your water usage, it could mean that there's a leak somewhere.
When you notice excessive dampness or puddles on your lawn, you better call a plumber. It's possibly due to a large water leak underground.
A hissing or humming sound from the pipes when no one is using water is also a strong indicator of a broken pipe. This is most obvious at night when the house has quieted down.
Loss of water pressure may also be observable, although this sign is applicable only in extreme cases.
You may also check the flow indicator on the water meter. If the wheel of the flow indicator is moving even when no one is using the tap, it means that you have a leaky pipe in your house.
Other Related Costs
Oftentimes, no matter how we think of the repair or replacement of the leaking waterline as just a straightforward project, there may be some parts of the house that will be affected. Of course, that depends on how big the extent of repair or replacement of the water service line is and how well site preparation was done to protect the existing structure.
Some of the possible eventual costs on top of the cost of repairing water service lines that you may have to encounter are the following:
R

edesigning your home's landscape

D

rywall repair and re-paint when the pipe runs through finished walls.
E

xcavation cleanup and debris removal

, when the simple leak repair turned out to go to that extent.
Dealing with a problematic water service line takes a lot of time, effort, and money to fix. This is why preemptive maintenance on your property's water pipes and plumbing is very important.
Paying a few dollars for regular minor repairs always beats spending thousands on a total pipe replacement that could have been easily avoided.