While some people may see them as something to be just seated on, wheelchairs are beyond ordinary chairs. They are magical equipment that takes persons with disabilities to different places, allows them to do everyday normal activities, and makes them feel that they can do anything despite their current conditions. They help move individuals who can no longer walk and those who are too weak to walk.
Those reasons imply the importance of wheelchairs and prove that they are one of the best inventions ever made. And ever since their invention in 1783, these four-wheeled chairs (two big hind wheels and two small front caster wheels) already come in various shapes and sizes to specifically meet the users' needs.
Although manually propelled wheelchairs are the most common type, innovations have made it possible to upgrade them into electric- or battery-powered wheelchairs. As a basic information, the latter is more expensive than the former due to the improvements integrated into the equipment. Moreover, most electrical wheelchairs, if not all, are usually heavier, more rigid, and easier to use than manual options, hence the high price.
Cost of Wheelchairs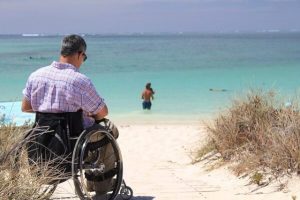 With all that being said, the question that needs to be answered now is how much a wheelchair cost. Apparently, the prices highly depend on what type of wheelchair the user needs and what his or her doctor recommends.
According to a market study of Princeton University, the wheelchair prices range from $400 to $900 for general-purpose basic manual wheelchairs, but they can go as low as $89. Power wheelchairs, on the other hand, cost around $2,000 to $3,000, while power alternative chairs are between $950 to $3,000. There are also wheelchairs specially made for sports, costing from $800 to $1,200. High-powered wheelchairs and those with a variety of advanced features can cost as much as $30,000.
Types of Wheelchairs
If you check the Wikipedia on wheelchairs, you will see various types of wheelchairs used as of the present time, and each of them costs differently. In that regard, here are some types of wheelchairs and their prices as provided by 1800Wheelchair, a New York-based wheelchair seller that has an access to inventory in more than 25 warehouses all over the country.
Manual Wheelchairs
Transport Wheelchairs
– From the name itself, these wheelchairs are basically used to increase the mobility. They are typically lighter and more affordable than other subtypes of manual wheelchairs.
– The cost ranges from $89 to $2,199.
Reclining Back
– The most distinct feature of a reclining back wheelchair is its backrest and/or footrest, which can be adjusted into a lean back position.
– The cheapest price on the market is $399, while the highest cost is $6,500.
Sport Wheelchairs
– People with disabilities who are into sports would love to get their hands on a high-quality sports wheelchair. Most sports wheelchairs are made of lightweight materials to ensure that the users are able to move with great speed and agility.
– The price ranges from $1,750 to $3,600.
Heavy Duty
– A heavy-duty wheelchair is highly distinguished by its wide seat that can accommodate any body size. It is large and heavy and can carry up to 700 pounds of weight. It is also one of the most affordable wheelchairs on the market.
– The cost of a heavy-duty wheelchair can run from $215 to $3,200.
Beach Wheelchairs
– These are specially designed to traverse sandy beaches or rocky terrains.
– They cost from $980 to $4,500.
Commercial Use Wheelchairs
– These are usually used in boarding airplanes, going around terminals, or for patients who will undergo an MRI.
– Prices start at $170 and can go as high as $2,700.
Bathroom Wheelchairs
– These are designed for users who find it difficult to use the lavatory. The primary feature is an opening in the seat. Users don't have to get out from the chair when using the toilet.
– The cost is around $240 to $3,900.
Power Wheelchairs
– These are either folding, outdoor, or heavy-duty wheelchairs.
– These are typical electric-powered wheelchairs, which you can easily fold and carry wherever you go.
– The cheapest price under this category is $1000, while the most expensive option is $12,950.
Scooters
– These are the modern designs of wheelchairs. They are either powered by batteries or electric-powered vehicles.
– Portable scooters cost from $690 to $3,500.
– Indoor scooters have a starting price of $690 to $9,000, while the cost of outdoor scooters ranges from $700 to $9,000.
– If you want heavy-duty scooters, the least price is about $1,200 and the highest cost is $5,390.
– Who says wheelchairs can only be four wheels? Apparently, some manufacturers provide three-wheel scooter wheelchairs for a price ranging from $700 to $5,070.
– Meanwhile, the four-wheel scooter wheelchairs cost around $690 to $7,200.
– If you want to make a statement using a wheelchair, then a recreational chair is an ideal choice for you. The cost runs from $700 to $9,000.
Additional Costs to Take Note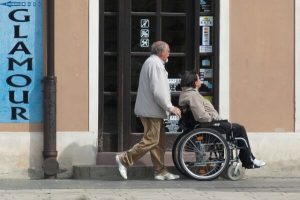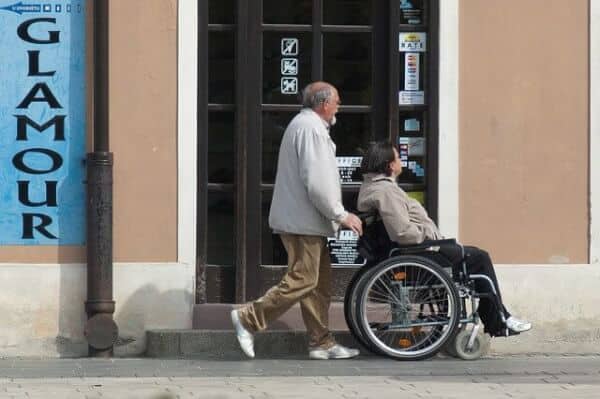 Aside from the most common types of wheelchairs available on the market, there are some providers that offer customized wheelchairs. The prices vary based on the seat dimensions, the height of the chair, backrests, front casters, the number of features you want to incorporate, the accessories you want to use, and a whole lot more. If you choose to avail a customized wheelchair, then expect the cost to be greater than the typical wheelchair prices.
There are insurance policies and government programs that cover the wheelchair cost. However, you need to see a doctor and acquire a referral stating the need to have a wheelchair. For those who have such indemnities, the usual copay and coinsurance rates range from $5 to $50.
For power wheelchair users, you may need to spend for battery replacements once the first battery loses its power. Depending on the type of power wheelchair, the battery price is around $70 to $450. And if for instance, you don't feel comfortable with the seat, you can purchase a foam-made wheelchair cushion for only $7. Meanwhile, a neoprene rubber cushion, which is designed to control the pressure point tenderness, is over $500.