There is nothing more irritating than dealing with a broken car window as it makes it more hassle for you to order by a drive thru or to even get a ticket to enter the mall's parking lot. Fixing this car problem would mean fixing the car's window regulator. So, how much, then, does a window regulator repair cost? A window regulator replacement rate would run from $125 to $1,000. The average window regulator cost runs from $40 to $300 for that car part alone.
Since your car's windows are not moving up nor down, you will be forced to open your car door in order do what you need to do. This causes you more hassle as it would cause you to take more time in doing tasks which are usually done so quickly. More importantly, in other cases, the role of a properly functioning set or car windows is essential especially when there is a need for air to get in the vehicle or vice versa; this could also easily escalate to life and death situations. Because of these issues, it is important to take this problem seriously and find a way to get things fixed.
What's a Window Regulator?
In a vehicle, there is a mechanical device that allows the car to raise and lower its windows; this is what is called as a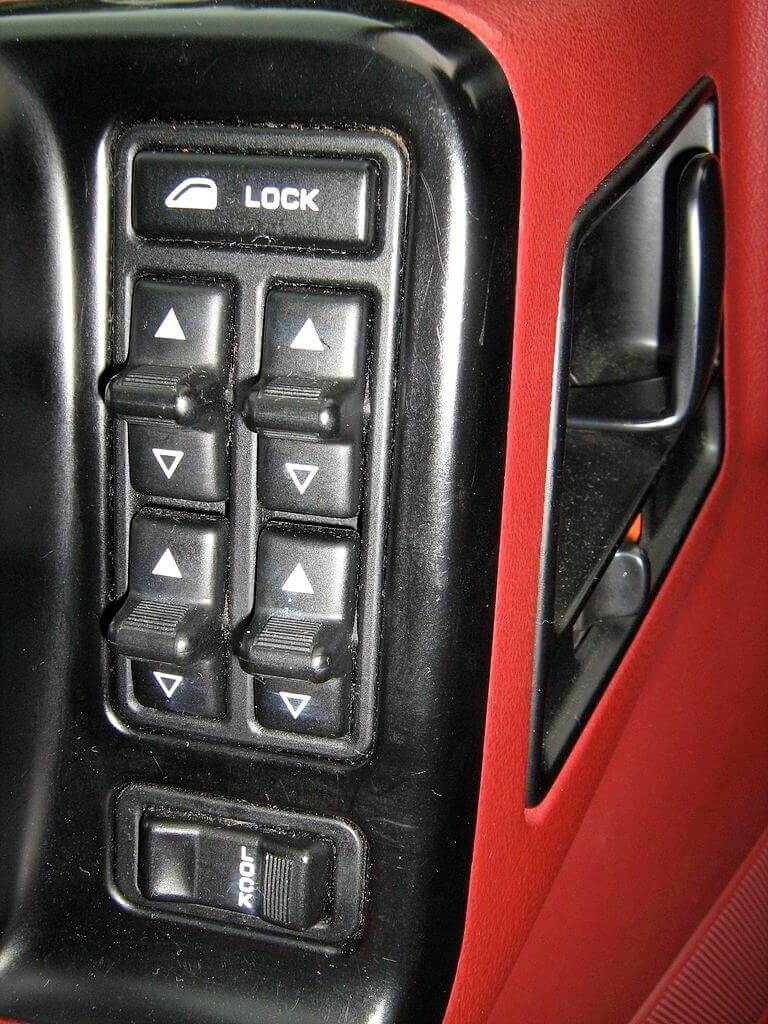 window regulator. There are two primary types of window regulators: mechanical or manual and powered or automatic. Mechanical or manual regulators are those that have a detailed gear system as well as parts that are interlocking. This type of regulator would require the driver or passenger to turn a small knob on the car door in order to move the window up or down. On the other hand, powered or automatic window regulators are those that have electrical motors with gears that will engage the regulator. For this type, there is a switch that sends signal to the motor in order to raise or lower the windows.
Factors that Affect the Cost of Repair or Replacement of a Window Regulator
There are actually several factors to be considered when it comes to concerns of window regulator repair costs. The most important factor, however, is its type; whether the window regulator system is manual or automatic. Apparently, automatic window regulators would cost more expensively as its parts are more modern and therefore, more costly. Another component that may influence window regulator replacement rates is the cost when it comes to dismantling the door and then putting it in its rightful place again once the repair is done. Usually, this part of the repair takes several hours. Lastly, what will greatly dictate how much you will spend on this repair is the type of problem the window regulator has. If it is only a partial problem and the entire window regulator does not need replacement, it may cost less. However, in the event wherein the whole window regulator system has to be replaced, you will have to consider window regulator costs..
Problems of a Window Regulator
As for automatic windows, if all windows are malfunctioning then its fuse may have blown out or there is possibly a problem in the car's electrical system. However if only one powered window is not working, problems such as the regulator and/or the motor could be the culprit and therefore, opening the door panel to check inside is the only way to determine which part has failed. Other problems for window regulators include a jammed regulator cable that may cause the window to fall down and problems brought about by cold temperatures such as windows freezing in its closed position. These problems may entail replacing several parts of the window and its system or the replacing the window regulator entirely in itself.
How is the Repair Done?
In order to gain access to the problem, the door panel will be removed.

A thorough check-up shall be conducted to see which part is problematic. If it is the regulator that is faulty then it is removed and replaced.

The operation of the window regulator and the motor shall then be checked.

The reinstallation of the door panel will shortly follow.
Common Symptoms For Window Regulator Replacement
Just like when humans get sick, vehicles will also show signs and symptoms that will serve as a signal that you may need to get them checked in order for them to get fixed. Below are some of the common ones that you may have to look out for.
Windows do not move at all; they do not move up nor down.

The window fell or falls down into the door.

There is unusual and abnormal noise when the window is moving up or down.

The window takes a long time to move up.

The window is jammed.

The window does not fully close.

The window moves up or down crookedly.

When the switch is pressed, the motor operates but the window does not move.
Finally, we have established how much window regulator repair costs and we have covered all other aspects concerning window regulator problems that need to be covered. Regardless of the window regulator replacement rates or the window regulator costs, the choice is yours. If you feel that you can live with broken car windows then you may not have them repaired but make sure you weigh the advantages and disadvantages of this issue. Having a functional car window may actually be very important than how we usually think of them as.