A small windshield crack can lose the rock star quality of your car, no matter how fancy it is. Hence, it's important to know how much does windshield replacement costs. Windshield plays a very important role in the vehicle more than just for the sake of looks. The safety and drivability depends on the durability of the windshield. In some countries, law see windshield replacement as a major thing and are necessary for damaged windshield. Get ready to pay the fine when a police find damage on your windshield, even a small crack. You might be able to pay for it but you don't want to get broke paying fines every time the police sees you.
Why replace your windshield? As said, the safety and drivability is the paramount of every car. Kids playing baseball in the park might accidentally hit your windshield, or your car is parked amidst a gang war, or if Superman dropped a villain in your car, then take an action and fix your windshield. Of course, you may not be able to do it on your own, seek professionals to do the job.
Spending Amount for the Windshield
The windshield replacement price is higher than windshield repair. Generally, the price ranges from $20 to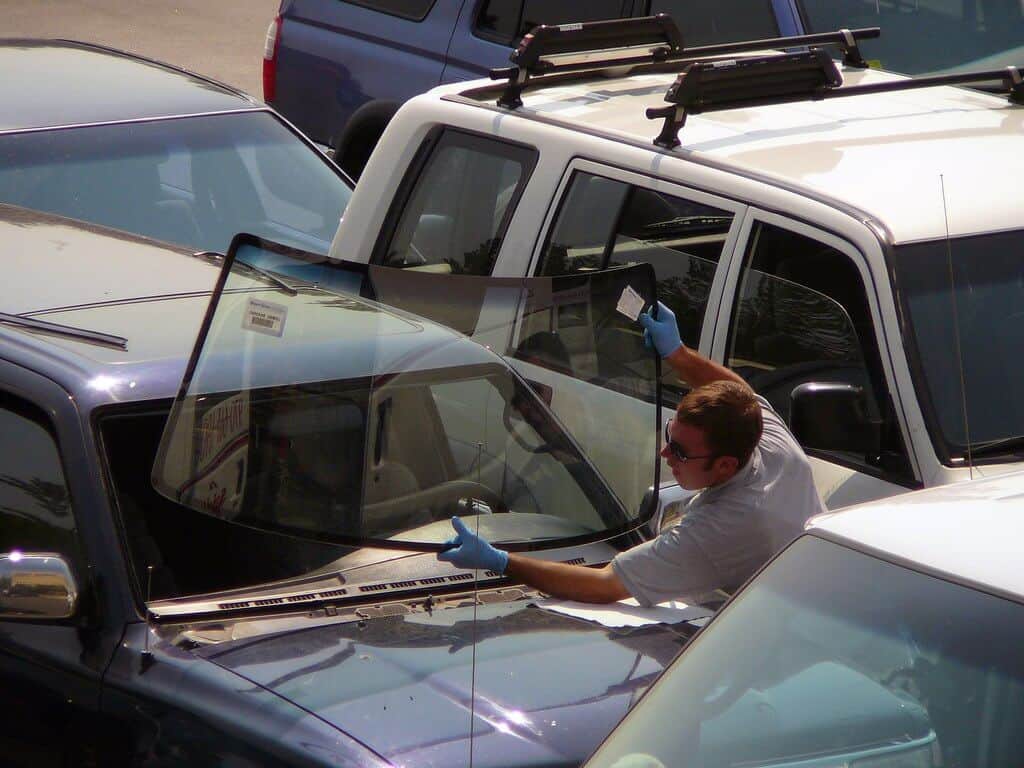 $400 for repair. The price still depends on the type of glass you choose and the type of vehicle. Some automotive repair centre adds service fee for the replacement. The windshield replacement price mostly starts from $300, but still vary whether it's the front or back windshield. If the damage is as wide as your arms, then you might need more than just repair. Expect additional expenses especially if your car has special structural design which your windshield has to fit in. Special molding might be necessary as well as additional wipers that will add 25% to the repair cost.
Replacing the back windshield is as important as of changing the front. You don't want your passengers killed by strong salty wind, or get flu due to rain or suffer from the dust. You want to make sure that the windshields, both in front and back, will give safety to your passengers, and give happy road trips rather stressful journeys. The good thing about back windshield is that they do not need wipers. But the vehicle type and the glass type will make the price either low or high. The total average price for the windshield replacement in the back ranges from $100 to $500. Depending on the brand of your car, the parts of it including windshield is undeniably priced high. Fancy cars like Cadillac and other limited edition vehicles will require you to have a pocketful of cash.
You might find changing of wipers necessary when replacing windshield. Again, the price of wipers may vary depending on the quality, the brand, and vehicle compatibility. The better the quality, the more expensive it becomes. If you think wipers are not important, well think again. Wipers play very important role in terms of drivability and safety. You don't want this small rubber cost your life, don't you? A reasonable price of $10 to $20 can save your life and give you clear vision necessary for stormy seasons.
The total windshield replacement costs will be approximately $500 to $600 considering the vehicle type, the windshield quality, and the labour and also, additional fees.
Consider Cheaper Replacements
Of course, not everyone's having a million dollar arms. It's a good thing that affordable windshield replacements are available in the market. Since windshield is a huge demand, it is easy to find automotive companies that offer cheap windshield replacement with competitive prices. A lot of companies help their clients face the windshield problem considering their budget.  In this competitive and progressing economy, imitation products are widely acknowledged in the market, which are affordable yet satisfying. Although cheap is good, being cautious is still necessary. We always want to get the best services out of worse.
Windshield on Sale!
Windshield replacement is surely a big hit for us. Thus, extreme care is needed to be given to our cars. Financial shortcomings are unseen and can leave us stressful and hopeless. Good thing that automotive companies offer insurance that covers the windshield repairs, even replacements. This is wallet saving opportunity worth grabbing. According to the Insurance Information Institute, automotive insurances usually covers the glass damages including windshield damage which is common, prices ranges from $100 to $400; some with no deductible glass coverage.
While some are big spenders, you may be an exception and be the wise one. When enquiring for cheap windshield replacements consider reading reviews from the company's recent customers. Referrals may also be helpful. When spending for car improvements, think about the price without compromising the quality. The windshield replacement cost is just a small thing to compare with your life and the life of your passengers. Getting life insurance is also a smart step. As the popular saying goes, "you only live once," make sure that your vehicle is damage-free and can drive you to safety and happiness. It's true that vehicle maintenance and improvements are very costly. But it sure is worthy for your valuable life.
Drive Safely!
Damage windshields are mostly because of careless driving, over speeding, and driving while drunk and accidents can be avoided if we are being cautious. Extreme care is needed not only to your car, but most especially for your life. Car accidents needs windshield and engine repair and also "life repair" in the hospital that will cost you more than it cost to replace windshield. Your life is not replaceable. It's special and original, and no imitations are available. The insurance you can get for your self is safety. Fasten your seatbelt as well as your wallet. Drive safely without any damages in your car and in your windshield.  Drive happy and stress-free. Just don't let anyone hit your windshield.