Whether it's because of the sauce or the finger-stain, Buffalo-style chicken wings is an irresistible part of American cuisine. The bar staple has been around for only 45 years. Yet, it's quickly become a favorite dish in and out of the US.
Of course, business-minded people would surely ride on the fame. In fact, a company called Wingstop has been serving Buffalo wings way back 1994 and franchising since 1997. Two decades later and still the company is not showing any sign of stopping.
Want to join the club? Know the Wingstop franchise cost to get you started!
Average Wingstop Franchise Cost
The initial investment cost for a Wingstop business averages more than $303,000 to under $923,000. The said price already includes the franchise fee plus startup expenses namely:
Real estate
Equipment
Opening Inventory
Business permit
Marketing
The Wingstop franchise cost also includes expenses for the POS system, signs, and telephone.
Franchise Fee
You'd have to pay the Wingstop franchise startup fee to be able to operate under the company's name. The initial cost runs from $12,500 to $20,000.
The said one-time expense would grant you an initial franchise term of 10 years. Another two 10-year terms are waiting for you, provided you were in perfect compliance during the first decade.
Real Estate
Wingstop would help you find the perfect location for your franchise. After choosing a site, the company would assist in selecting a general contractor. They would also aid you in managing the construction process. Some of the expenses that come with this assistance include:
Development fee: $10,000
Security deposits: $10,000
Site survey fees: $2,500
Architect and engineering fees: $750 to $26,500
Leasehold improvements: $115,161 to $505,625
The rental lease cost, on the other hand, would vary based on several factors including your location and the size of your store.
Equipment
Furnishings for your Wingstop store would cost you up to hundreds of dollars, specifically $90,000 to $184,405. The price includes expenses for:
Furniture
Fixtures
Audio/visual system
Stainless steel fixture production
Smallware
To give life to your store, you'd need to decorate it, too. Décor packages could cost anywhere from $1,365 to $16,900.
Opening Inventory
According to Wingstop's official website, you would likely spend $10,000 to $15,000 for the initial inventory. This essential expense includes the purchase of raw materials, goods in process, and finished goods, necessary for your store to produce the best-selling Buffalo wings.
Business Permit
Legally operating a business comes with a cost. A Wingstop franchise would require you to pay around $1,000 to $3,500 to obtain a permit. The exact cost would depend on your location, as each local government charge varying fees.
To expedite the issuance of the permit, expect to pay $1,200 to $2,500.
Marketing
Sure, Wingstop is downright popular. But it does not mean that you could do away with the promotions. In fact, the startup cost indicated by the company's website includes marketing expenses. Specifically, you would pay around $5,000 to as much as $25,000 for the opening publicity.
The said total amount should be spent within 6 months after your franchise opens.
Additional Costs
After the Wingstop franchise startup fee and the above expenses, what's next?
Another necessary expense is the Point-of-Sale system. The POS register, hardware, and software are essential for financial processing and sales tracking. The cost for the installation of the said system runs from $22,250 to $25,000.
Other additional startup costs include:
Signs: $4,600 to $35,000
Phone system: $350 to $2,000
To ensure that your operation would run smoothly during the first months, allocate a fund costing $25,000 to $35,000. This amount would help you get through the regular expenses during the initial phase of the franchise.
The regular expenses you'd prepare for include:
Rent and utilities
Wages
Inventory
Office supplies and printed materials
Insurance premiums
Debt service
Real estate services
Internet
Accounting expenses
Other Fees
Once your store is up and running, you have to pay for fees charged by Wingstop. Note that you would only pay some of these financial obligations if you failed to comply with the company's policies.
The list of the fees is as follows:
Royalty fee: 6% of gross sales
Ad fund: 3% of gross sales
Local advertising and promotional materials: At least 1% of quarterly gross sales
Charge for National Gift Card Program: Approximately 10% of Wingstop gift cards value issued/sold by third-party retailers
Indemnification: Unlimited (would depend on nature of claim)
Audit fees: Varies depending on the extent of franchise owner's non-compliance
Non-reporting fee: $250
Transfer fee: $10,000
Renewal fee: $7,500 for first 10-year renewal term
Website maintenance fee: $25 for initial set-up, could reach up to $50 per month
Intranet maintenance and development fee: Could reach up to $50 per month
Replacement for operations manuals and training materials: $225 (manual), $6-$10 (training DVDs), $35 (recipe guide), $4 (spec sheets), $2-$5 (other training materials)
Charge for Annual Convention Attendance: $395 per attendee
Supplemental training: Could reach up to $1,000 per trainer
Relocation: $5,000
The price for the following, on the other hand, would vary based on different factors:
Interest/late charges
Purchases of products and services
Attorney's fees
Tax reimbursement
Liquidated damages
Financing
Wingstop does not offer direct financing. However, you could opt to seek assistance from third-party companies related to the franchisor. The funding would cover business expenses including the franchise fee, startup costs, equipment, inventory, accounts receivable, and payroll.
Requirements to become a Wingstop Franchise Owner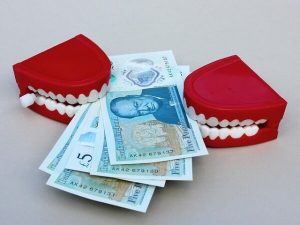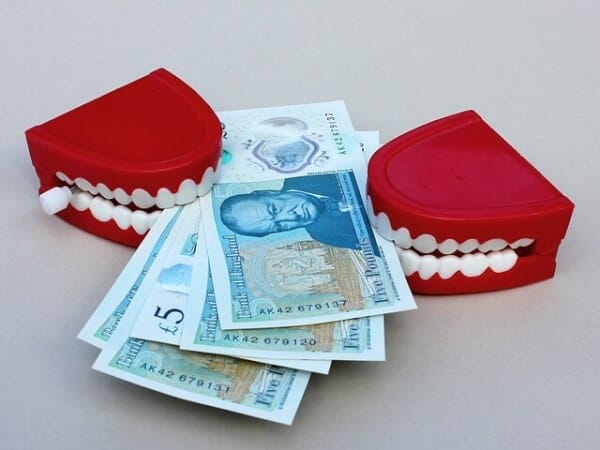 Your passion for the food business would get you a long way. But to obtain a franchise, you also need ample experience and the right amount of money.
For one, you would need to have a minimum net worth of $1.2 million. Around $600,000 from the said cost should be liquid. This asset is as important as the Wingstop franchise startup fee as both are required for you to own the business.
Finances aside, you would only be considered by Wingstop if you have experience in multi-unit restaurant management and development. You have a further edge if you were in the franchise business before connecting with the company.
Lastly, you should be willing to develop a minimum of 3 Wingstop stores.
If you have all these qualifications, plan now and help spread the taste of Buffalo wings in your area!