Workers' compensation insurance is an indemnity that covers the medical costs and replaces or reimburses the lost wages of workers who get injured at work or have been sick due to poor working conditions.
Unlike health insurance, this cost is required to be shouldered solely by employers. If you are running a business regardless of size, you need to check out how much does workers' compensation insurance cost?
Employer Cost For Workers' Compensation Per $100 Payroll
Before we could be able to compute the actual cost of a workers' compensation insurance premium, one part of the computation needs to be determined first. And that is the classification rate, which is based on the risks that are associated with the type of job that a particular employee does in the company.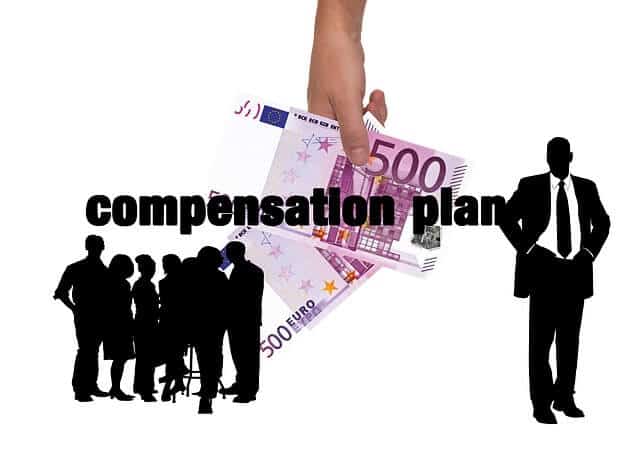 The workers' compensation classification rate ranges from as low as 7 cents per $100 for low-risk workers in New York, up to $33.57 per $100 for high-risk labor-based jobs in California.
On the other hand, the average workers' compensation insurance rate per $100 of payroll ranges from $0.51 to $2.27. The rates vary from state to state, with the District of Columbia having the lowest average and Alaska having the highest.
Below is the complete list of the average rates per $100 wage in every state.
| | | | |
| --- | --- | --- | --- |
| STATE | COST PER $100 WAGE | STATE | COST PER $100 WAGE |
| Alabama | $1.05 | Montana | $2.01 |
| Alaska | $2.27 | Nebraska | $1.18 |
| Arizona | $0.88 | Nevada | $0.89 |
| Arkansas | $0.74 | New Hampshire | $1.03 |
| California | $1.83 | New Jersey | $1.45 |
| Colorado | $0.97 | New Mexico | $1.40 |
| Connecticut | $1.20 | New York | $1.46 |
| Delaware | $1.47 | North Carolina | $0.97 |
| District of Columbia | $0.51 | North Dakota | $1.28 |
| Florida | $1.43 | Ohio | $0.67 |
| Georgia | $1.08 | Oklahoma | $1.26 |
| Hawaii | $1.62 | Oregon | $1.07 |
| Idaho | $1.69 | Pennsylvania | $1.34 |
| Illinois | $1.07 | Rhode Island | $1.11 |
| Indiana | $0.75 | South Carolina | $1.71 |
| Iowa | $1.48 | South Dakota | $1.16 |
| Kansas | $1.07 | Tennessee | $0.87 |
| Kentucky | $0.91 | Texas | $0.54 |
| Louisiana | $1.44 | Utah | $0.83 |
| Maine | $1.35 | Vermont | $1.68 |
| Maryland | $0.98 | Virginia | $0.75 |
| Massachusetts | $0.73 | Washington | $1.57 |
| Michigan | $0.74 | West Virginia | $1.41 |
| Minnesota | $1.03 | Wisconsin | $1.63 |
| Mississippi | $1.27 | Wyoming | $1.70 |
| Missouri | $1.19 | | |
Cost of Workers Compensation Insurance Premium
The computation for the workers' compensation insurance premium is illustrated below:
Premium = Classification Rate x Experience Modification Factor x (Payroll / 100)
Based on the formula, you have to factor in the classification rate which is based on the type of work your employee is doing.
Let's say, one of your workers is assigned to construction and his classification rate falls under the rate of $24 per $100 of payroll. If the worker has a gross pay of $100,000 for the year, the computation would be:
Premium = 24 x ($100,000/100) or $24,000
However, this is not yet done as you have to factor in the Experience Modification Factor (EMF) unless your EMF is equivalent to 1.00. If so, it means that you have the exact average in your claim cost loss experience as compared to other businesses of the same size and industry.
The premium amount changes if you have either good or bad loss history, which could either be below or above 1.00. Let's say you have a good loss history and your EMF is 0.94, the computation would look like this:
Premium = $24 x 0.94 x ($100,000/100) or $22,560
For low-risk employees such as those working in the office with the same salary (for illustration only), sample computation would be:
Premium = $0.75 x 0.94 x ($100,000/100) or $705
Factors Affecting Cost of Workers Compensation Insurance
The cost of workers compensation insurance highly depends on the following:
Employee's annual income – since the computation of the rates is based on every $100 of your payroll, the higher your annual salary, the higher the rate would be.
The type of business of the employer – the type of business the company is running determines its risk of injuries and accidents.
The specific work of employees – physically demanding jobs usually get higher premiums due to the fact that the probability of accidents is very high.
The number of employees – companies with more employees understandably pay more in terms of insurance premiums plus the risk of injury also rises.
The state where you are currently residing – as illustrated above, each state has a varying cost because each has its own set of rules pertaining to workers' compensation insurance.
Claims history – the company's history of claims is one indicator if accidents are commonplace or not.
Coverage of a Workers Compensation Insurance
You should take note that if you are working in an industry where there are higher chances of getting work-related injuries, or you are living in a state where premiums are typically higher, you will pay more for your insurance. But what does workers' compensation cover?
In most cases, the insurance covers the following:
medical expenses from sustaining injuries or getting sick;
replacements for the loss of income or wages;
retraining costs;
compensations for irreparable injuries; and
benefits that are given to the relatives of workers who are killed while on duty.
This insurance coverage does not include pain and suffering. However, the catch is that employees can't sue their employers once they collect the benefits of this insurance.
Meanwhile, the replacement earnings are two-thirds of the employee's average wage. But there is a standard maximum number of benefits provided to the employees.
Moreover, the benefits you get are not taxed. So, as long as the employee was making a fair wage, they should have no major problems. The replacement of wages starts after you have missed working days due to your illness or injury.
If the worker chooses to file a lawsuit against an employer who recklessly or intentionally caused the injury, they must waive their right to workers' compensation insurance. If an employee wins the case, the court may grant different damage claims like medical expenses, lost wages, punitive damages, and even mental anguish, suffering, and pain.
Workers Covered by the Insurance
The workers' compensation insurance covers most types of workers in all states. However, there are some states that have exemptions to the rule. They exclude the following types of employees from the insurance coverage:
business owners
volunteers
independent contractors
people who privately work at home
maritime workers
railroad employees
farmers and farmhands
casual workers
Furthermore, people who work at/for the federal government are included in the coverage of the federal workers' compensation insurance program but not the workers' compensation that the state requires. Although it varies from one state to another, Texas is the only state that doesn't require employers to get workers' compensation and instead is given the option to offer coverage.