It is a great feeling to be stepping out of the gym knowing that you have made a great effort for your body and your well-being. This is different though when you are just getting into the fitness center, you would feel tired and exhausted. But if your gym is like the World Gym, you would definitely be inspired to workout. The World Gym has many amenities just for you thus you would be interested in knowing the World Gym membership prices.
Cost Of World Gym Membership
World Gym has been in the fitness and health industry for 40 years now and they have been focusing on providing a no-nonsense workout for their patrons. They believe that the gym is a place to get fit while making friends who will lift you to your full potential. The World Gym membership fee varies on the longevity of your stay along with the number of persons enrolling to their program.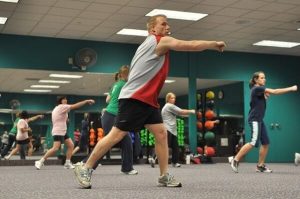 Their membership payment scheme is divided into two, either you get the monthly membership or a yearly membership. If you apply for a monthly membership and would like to enroll on their standard rate then you would have to pay an initiation fee worth $20 and a monthly pay of $19.95. The services include full access to your home club with no restrictions including the Cardio Area, Gym Floor, and Locker Room. It is keen to note that if you choose to cancel your membership, you would have to pay $75 and you are locked into a 12-month contract.
If you choose to get a Premier Rate, you will get additional amenities such as access to numerous World Gym Clubs, unlimited group fitness classes, unlimited tanning, unlimited far infrared sauna plus unlimited childminding for 1 child. The World Gym membership prices initiation fee will cost you $20 while the monthly fee is $34.95. If you choose to cancel your membership then you would need to pay $75. You are still lock in a contract for a period of 12 months.
But if you are a senior citizen then your rate will be different and you would be given a discount. As a senior citizen client, you won't need to pay the initiation fee of the gym. Your monthly rate are much lower compared to the regular members as it is only $30 but your cancellation fee if you wish to opt out of your contract will remain the same at $75 but the 12-month contract has been waived out for senior clients.
The World Gym membership fee will have a different rate if you opt to pay the membership fee annually. The initiation fee for an annual membership is steeper compared to the regular membership as it is at $49. But the annual fee is lower as it is at $5 per visit. This means that you would have the control of your pay depending on your frequency. If you want to visit the gym several times in a month then it is up to you as long as the visit fee remains the same. Just like the monthly rate, you are still required to pay a cancellation fee of $75.
There are many advantages if you become a World Gym member despite the World Gym membership prices. You will get a World Gym Coupon Card which you can use as a discount card to several establishments that are tied up to your fitness center. Some of the establishments are Hair Majesty with a 20% discount on hair grooming services, you will also have $2 off on pizzas at O Sole Mio and a 15% discount on all accessories in L&B Sales & Service.
World Gym also offers short term memberships in case the 12 month contract period is too long for you. They have a Three-month short term membership for only $99 and this includes all weight training as well as cardio areas. They also have a one-month short-term membership if you want to try out their services and this cost only $35. There is no contract required for short-term membership but you can still use all the weight training equipment as well as the cardio areas of the fitness center.
Cost of World Gym Pro Shop Items
Just like any premier gym, if you pay the World Gym membership fee then you are entitled to check their pro shop products. Among their shop items is the World Gym Stringer Tank Top. It is made up of 100% cotton tank top with a loose, open fit.  The shoulder strap is made so that it will not roll up and it comes in various colors which cost $18.95.
If you are not into sleeveless and tank tops then you can get the World Gym Muscle Shirt Burnout Tee for only $19.95. It is made up of a special acid washed 100% cotton fabric. It is also made up of lightweight materials with a stretchy feel.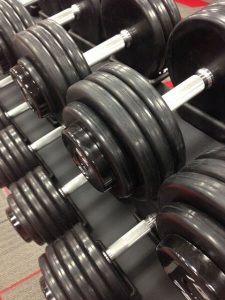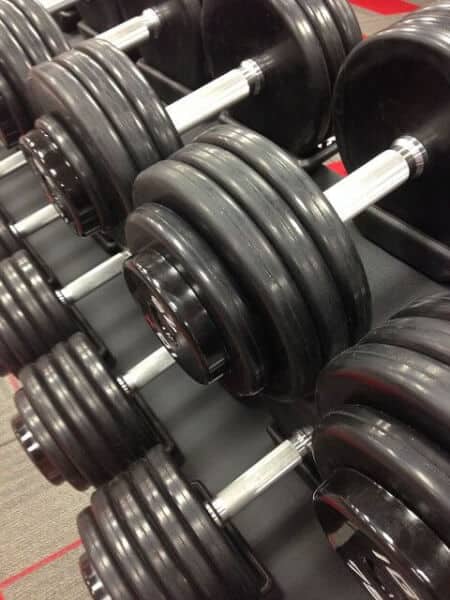 They also have a World Gym Hoodie Muscle Gorilla Logo which is a pullover gym hoodie with the World Gym gorilla logo. It has a uni-pocket with an elastic bottom and cuffs plus a drawstring and it is priced at $44.95.  You can also purchase a World Gym Shorts which is made up of a 100% cotton, elastic waistband, 3″ inseam and is priced at $16.95.
But if you are not comfortable in using shorts then you can buy the World Gym Workout Sweatpants. It has the World Gym gorilla logo and is made up of 50/50 cotton / poly fleece. It has an elastic bodybuilder draw cord waistband, ankle cuffs, but no pockets and cost only $29.95.
Knowing the fees that you have to pay will make you prepared once you do make a decision on which gym you would like to go to. Exercising is very important as it will prevent disease and improve your stamina. When you exercise your body will use your energy to keep you going. If you do resistance training it will tone your body and strengthen your muscle. Exercising will also enhance your flexibility and improve the quality of your life.