Watching leaves change color during autumn can be very beautiful. However, when the leaves start to fall and gather on the ground, they can become a blot on the landscape. When left unattended, they could eventually rot and create more mess.
Professionals can take care of the cleaning, the handling of waste, and even do mulching when you don't want to get your hands dirty. But before you hire, learn how much does yard cleanup cost.
Average Cost of Yard Cleanup
Cleanups are good for landscaping, but they can be a bane for landscapers. Due to the large number of variables that need to be considered, the cost of yard cleanup can be difficult to estimate.
If you want a clean yard without having to pay, DIY cleanups are available. Rakes are okay, which typically cost around $20 to $30. But if you want faster cleanup, you can buy a leaf blower for $80 to over $1,000.
Naturally, professional services cost more than DIY cleanups. You may either pay a fixed fee or an hourly rate. Expect to pay around $170 to $700 for the overall cost, depending on the size of the yard and the actual scope of the job.
On the other hand, the average yard cleanup cost in terms of labor ranges between $40 and $60 per hour. If priced by session, labor costs between $80 and $245. If it's a team effort, the labor cost for a crew of three professionals is estimated at $90 to $150 per hour.
Rates for the first time cleaning are sometimes more expensive than subsequent cleanups. For example, a first–time clean usually costs $200 to $300 compared with a bi-weekly cleanup, which costs $30 to $120, again, depending on the scope and size of the yard or lawn.
Fixed fees are based on the size of the property. A half-acre lawn is priced between $200 and $500, while lawns with more than one acre can cost as much as $1,000. If it's a priority service, expect to pay 50% to 100% more.
Different Professional Yard Cleanup Services
Professional lawn clean up costs are highly variable, as illustrated above. Here are some typical tasks included in a professional cleanup and their approximate individual costs:
There are several ways to remove the leaves in your yard. Manual picking is a popular option, but it's also time-consuming and expensive, especially if you're paying an hourly rate.
You can choose leaf blowing and save 10% to 30%. Just make sure not to blow into another yard. Meanwhile, vacuuming costs 30% to 50% more, but the collected leaves can be re-used as mulch.
At Matt's Lawn & Landscape in Maryland, a curbside leaf pick-up is charged around $80 to $100. On the other hand, at Lawn Love Lawn Care in California, the cost of leaf removal is between $60 and $85.
Flower bed cleaning and shrub trimming or pruning
Flowers normally wither during winter. If you want to repair your flower beds, you can hire a landscaper to re-seed and re-edge the borders for $0.15 to $0.75 per linear foot. If you have shrubs, you can pay for shrub pruning for $25 to $75 per hour.
Weeds are the number one enemy of a perfectly manicured lawn. Thankfully, there are many ways to get rid of them. You can use a chemical weed killer, a hoe, or through manual removal.
An average-sized lawn costs around $30 to $50 an hour for manual removal. It usually takes 4-5 hours to finish the job so expect to pay around $120 to $250. On the other hand, removing weeds with a hoe will cost 20% more, but the cleanup will be neater.
Using a chemical weed killer is the cheapest and can save you 30% to 70%. However, there are safety precautions required and other things to consider when using chemicals.
Wind and rain can bring different kinds of debris to your yard, which can sometimes get buried underneath the snow. To avoid this, you can hire someone for debris removal, which can cost around $15 to $30 per hour or around $50 to $100 per job on average.
Expect to pay more if there is hard-to-dispose debris like fallen trees or actual tree removal. These types of projects are typically priced starting at $400, or around $8 to $15 per foot.
Most cleanup services also offer to get rid of the waste products from the cleanup. Depending on the amount of waste, this task can cost an additional $20 to $40 per cubic yard.
In terms of fixed rates, 9 cubic yards of waste cost around $297 on average, while renting a dumpster will cost around $433 for 20 cubic yards of waste.
Cost Factors for Yard Cleanup
There are several aspects that can influence yard cleanup prices, but it all comes down to five major factors:
The size of your lawn or yard is the forefront factor in determining prices due to the fact that this project is labor-intensive. Cleanup costs go up as the size of the property increases simply because the area to be cleaned is automatically assumed to be the same area where debris will be eliminated.
However, there's always an exception to the rule. Some large yards only have small patches that need manicuring, and most parts often have structures in them.
Leaves comprise most of the garbage in a yard. Knowing the number of trees on site can help determine lawn clean-up prices. The more trees there are, the more expensive the cost becomes because this entails more debris needing to be disposed of.
Removal and disposal method
The manner of removing debris and disposing of waste also affects the cost. The more tools and equipment are used or the longer a method takes, the higher the cost will be. This is also particularly true if landfills are remote or harder to reach.
Whichever method you choose or cleanup service you hire, their rates will all depend on time spent and materials used. The reason why a pro charges more than an untrained person is that the professional's time has more value.
A professional also uses materials intended only for yard cleanup, so part of their fee goes to the upkeep of their tools.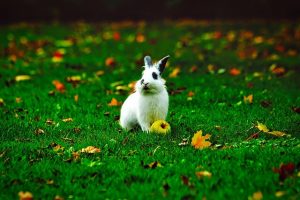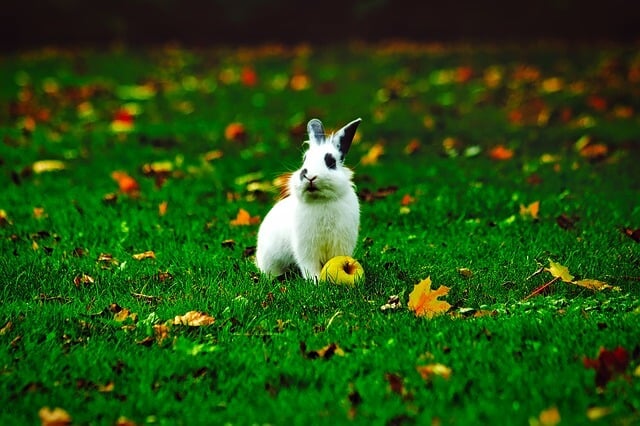 The overall cost of yard cleanup also varies by city and sometimes even by zip code. If you live in a large city or an upscale neighborhood, you can expect that rates will be higher compared to cleanup in a small rural town.
Yard cleanup should be done at least once a year, preferably during the summer and spring, or whenever debris starts to accumulate. Whether you hire professional cleaners or do your own cleanup, the important thing is to keep your yard clean.
A neat and well-landscaped yard not only enhances the home's appearance but somehow adds to the value of the property. It can also give the homeowner a sense of pride.