Anyone who has guessed Yellowstone National Park as the first government-protected sanctuary in the United States has guessed it right. It was established by the US Congress and signed into the constitution by President Ulysses Grant on March 01, 1872. It was also designated as a UNESCO World Heritage Site in 1978. From 1995 to 2003, the Yellowstone National Park underwent a brief period of being endangered as a wildlife sanctuary.
According to the National Park Service, this vast natural haven encompasses three states. As far as its full coverage is concerned, 96 percent of its land area is in Wyoming while 3 and 1 percent includes a portion of the territory in Montana and Idaho respectively. The overall land area measures 3,472 square miles. Home to over 386 species of animals, only the grizzly bear and the Canadian lynx are categorized as endangered. Over 1,500 plant species comprise its ecological opulence – making the Yellowstone National Park a paragon of outdoor destinations in the country.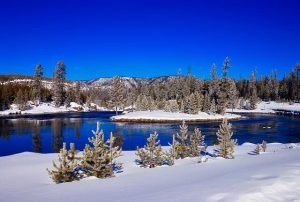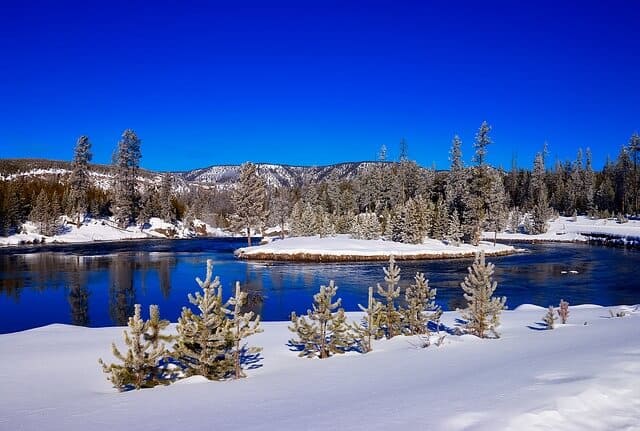 Curiously, the Yellowstone National Park is also an important cultural haven representing the authentic American civilization. About 26 Native American tribes call it home long before it was staffed by 330 permanent employees commissioned by the National Park Service as of 2015. Within the same year, more than 4 million visitors have camped and toured in the Yellowstone National Park.
Millions more are expected to invest a portion of their savings in order to visit this important American tourist destination.
Overall Transportation
So how much does it cost to go to Yellowstone? One of the first aspects that partially answer the question is the overall expenses for transportation. For people living in the state of Wyoming, they only need to pay an entrance permit worth $30 for private vehicles. Senior citizens ages 62 and above can avail for a $10 Senior Pass. Americans living elsewhere, particularly those in far-flung areas of the country, would have to estimate the cost for the trip. Here are the following estimates according to Rome2Rio:
New York to Yellowstone
One of the most direct routes from New York is a local flight bound for Bozeman Airport. The average cost of the plane ticket is anywhere between $250 and $370. From Bozeman Airport, travelers without vehicles need to bus rides all the way to West Yellowstone entrance, costing no more than $200.
Los Angeles to Yellowstone
A more direct path from Los Angeles includes booking a local flight bound for Jackson Airport at a cost of $230 to $430. From Jackson Airport, travelers would need to pay for two bus rides stopping for Teton Village and all the way to Flagg Ranch Resort – all for a cost of roughly $100. Finally, a one-hour taxi ride to the Yellowstone National Park would cost no more than $140.
Miami to Yellowstone
So how much does it cost to go to Yellowstone from Florida? The overall journey may entail a broad price range between $274 and $969. Miami is one of the many examples of original locations that require connecting flights. The following stops en route to Jackson Airport include the following:
Salt Lake City (Utah)
Chicago (Illinois)
Atlanta (Georgia)
Dallas (Texas)
Houston (texas)
Daily Expenses
In terms of accounting the overall trip to Yellowstone National Park cost, it is important for vacationers to take note of the amount of cash exhausted in one day. The ballpark figure in this example already covers the essentials such as accommodation, meals per day, entertainment and average spending on alcoholic beverages.
Depending on the lifestyle (e.g. non-alcoholic abstinence) and preferences (free-of-charge no hook-up campsite) of an individual or a group, it is possible to significantly reduce the overall costs by avoiding other aspects of spending. Considering a one-week vacation paradigm, here are the estimated per day expense according to Budget Your Trip:
Budget: $39 per day / $207 per week
Medium-Range: $89 per day / $622 per week
Luxury: $173 per day / $1,209 per week  
Package Trips
Another way to answer the question 'how much does it cost to go to Yellowstone' is to consider how much one can save by opting for package trips. These deals practically remove a huge portion of the (arguably) labor-intensive planning entailed prior to the scheduled vacation. In essence, it also efficiently projects the overall trip to Yellowstone National Park cost tailored to the kind of vacation program anyone wants.
The Yellowstone Wilderness Outfitters has listed around 21 types of package trips available in the Yellowstone National Park. The cheapest package trip is the Half Day Rides ($125 per person) while the most expensive in the list is the Waterfalls Pack Trip ($3,000 per person). Out of this roster, only 12 (including the Waterfalls Pack Trip) provide the opportunity for vacationers to enjoy the good old tranquil pastime called fishing. These are the following package trips for avid anglers:
Thorofare Pack Trip: $2,700 per person
Thorofare Explorer Trip: $2,700 per person
Slough Creek Fly Fishing: $1,800 per person
Lamar River Fly Fishing: $1,750 per person
Snake River Pack Trip: $1,800 per person
Gallatin Pack Trip: $2,700 per person
Hellroaring Pack Trip: $1,800 per person
Pebble Creek Pack Trip: $1,400 per person
Hoodoo Basin Pack Trip: $2,200 per person
Custom Pack Trip: $1,400 per person and up
Custom Fly Fishing Trip: $1,400 per person and up
Warning: Regulation Fines
If there is one last important tip on avoiding an exorbitant trip to Yellowstone National Park costs, it is for visitors to completely abide by all the rules and regulations posted by the authorities. Most of these rules are centered on the careful preservation of Yellowstone's ecology. Considering how it underwent an endangered status for almost a decade, transgressors are being made to pay heavy fines. The extent of the monetary penalty may often reflect the grievousness of the offense and culpability of the person who committed it.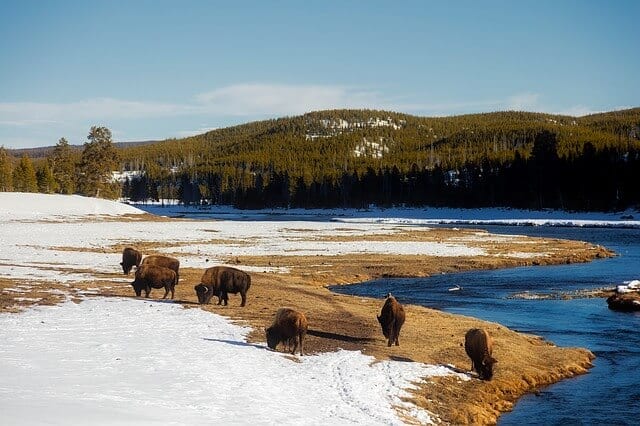 One instance concerns an illegal operation of a drone that crashed at Yellowstone. It prompted the authorities to fine the Dutch-German national more than $3,000 after he pleaded guilty of the charges in August of 2014.
At times, tourists commit violations out of the goodness of their hearts. A curious incident in May of 2016 involves a Canadian tourist rescuing a helpless bison calf in the middle of the winter cold. Despite his noble intentions, the park authorities stipulated that human interference may cause lost younglings to be rejected by the herd. Sadly, the calf was euthanized and the tourist was fined $110.