Your canine friend will always stick with you no matter what. They are always by your side and are loyal to you. It does not matter if you have big dogs such as a Great Dane and Newfoundland or smaller kinds such as an Affenpinscher or Bolognese, they will always give you the companionship and affection that you need.
Different dogs have different aging years. Giant dogs age faster than smaller dogs. Most big dogs will be considered to be a senior after 6 years while smaller dogs just like a Chihuahua will be considered a senior when they reach 10 to 11 years.
When your dogs are considered to be a senior, it is high time that you ponder in finding the right safe haven for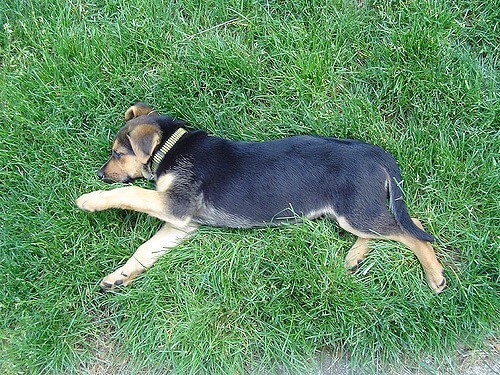 your loved canine. Many would wonder how much is it to cremate a dog as you would only want the best for your pet.
Average Cost For Dog Cremation
Cremation is the process of burning or combusting, vaporizing and oxidizing the remains to ash. The process of cremation is done after euthanizing the dog. It is used as an alternative to the interment of an intact dead body inside a casket. The cremation process has been around since ancient times.
Cremation price of dog will depend on the type of the dog, the weights and/or the size, the chosen type of cremation, additional service option as well as the urn and other memorial product chosen by the dog's owner.
The cost of dog cremation based on size will range from $35 to $500. IF you have a small dog such as pockets dogs like a Maltese or a Papillon or even a Chihuahua then your cremation rate will be at the least price value. But if you have large breeds such as Neapolitan Mastiff or a Cane Corso then you would have to expect to pay the most expensive price for the cremation.
There are also three basic types of cremation service that are available for your dog and they are communal, partitioned, or private cremation. A communal cremation is a non-private and less expensive time of cremation where in your dog will be cremated with other dogs and the ashes will not be returned to you. If your dog weighs 1 – 30 lbs. then the price is $45.00, a 31 – 60 lbs. dog will cost  $75.00 while a 61 – 99 lbs. dog is priced at $90.00 and if your dog is over 100 lbs.-  $100.00.
A partitioned pet cremation means that your dog will be cremated together with other dogs however the body of each pet will be separated by barriers of bricks. The ashes of your pet will be returned to you. If your dog weighs 1 – 35 lbs. then the Cremation price of dog is $110.00, a 36 – 75 lbs.  will cost  $125.00 while a 76 – 100 lbs. is priced at $135.00 and if your dog is over 100 lbs.-  $145.00.
The final type of cremation is the private cremation. This type of cremation will give the owner the privacy that they need during those trying time. For a private cremation, most pet cremation service will include an urn such as real wood urns in Cherry, Oak or Walnut. The price for the procedure are as follows: If your dog weighs 1 – 20 lbs.  the price that you need to pay is $130.00. A dog weighting 21 – 50 lbs.  will have a fee of $150.00. While a 51 – 80 lbs. dog will cost $180.00 and an 81 – 120 lbs. dog will have a service fee of $210.00. But if your pet weighs over 120 lbs. you would need to pay $210.00.
Other Fees You Need To Know For Dog Cremation
How much is it to cremate a dog including all the other expenses? IF you do not want to bring your pet yourself to the crematorium, then pet cremation services offer a home pick-up with an average charge of $50 to $75. They also have a service for a Cast Paw Print Tin Keepsake. A Regular size Tin is worth $30 while an Extra Large Tin cost around $40.
There are other crematories that allow the owner to view the cremation process for an additional cost worth $25. Also, you can purchase your urns depending on what type, design or make that you want. Urn usually average from $50 to $150. But if you want the more expensive type, it may run up to $1000 for a large wax-cast urn. You can also request to engrave a nameplate on the urn for your pet. This will typically cost $10 to $25.
Hiring a dog cremation service from crematories will definitely be beneficial for you and your pet. They will handle your pet with as much care as you do. They can pick up your dog from your home or the clinic, cremate them and bring them back to you.
They will also provide a certification of cremation with the pet's name, the owner's name, the date of birth and cremation and many other fine details. The cremation time will differ on their size. It may take from 30 minutes to 2 hours.
If you plan to cremate your furry friend, make sure that you removed their collar and keep them as a remembrance of his love and loyalty to you. Your dog will always be with you keeping you company all the time so it is just right to give them the right kind of farewell as they pass away. His service to you will last a long time thus it is important that you honor them the way they honored you.